MODIFIED ON: September 14, 2023 / ALIGNMINDS TECHNOLOGIES / 0 COMMENTS
AlignMinds Technologies: Award-Winning App Development Company Recognized by GoodFirms for Accelerating Customer Success
Reaching customers globally is very important for online businesses to boost their productivity, which can be effortlessly carried out with the help of robust applications. The companies' quality app development services can increase the organizations' profits by growing sales. Entrepreneurs can proficiently save their precious time and money and stay ahead of the competition by employing the incredible services of AlignMinds Technologies, which utilizes the latest technologies to achieve the client's business objectives.
About AlignMinds Technologies
Incepted in 2009, AlignMinds Technologies is a renowned digital transformation company that possesses expertise in product engineering in mobility along with cloud platforms. The experienced and knowledgeable team members strive hard to meet the growing business demands of the clients. With their agile and highly functional methodologies, the team builds and maintains long-lasting relationships with valued clients.
Further, the professionals provide top-quality digital product engineering solutions that involve web and mobile app development, DevOps, and cybersecurity. They employ cutting-edge technologies and follow modern industry practices to deliver robust business solutions to clients globally.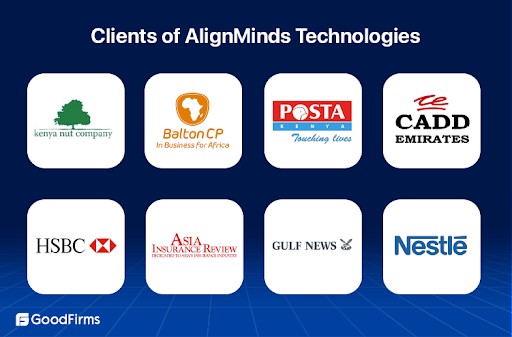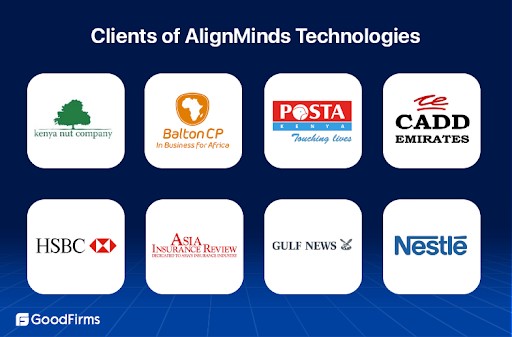 High-performance Services of AlignMinds Technologies
Product Engineering
The team possesses knowledge and expertise in developing products that meet the client's unique business demands. Further, the experts employ Artificial Intelligence and Machine Learning technologies to manage services related to consulting, research and UI/UX, architecture, development, and QA solutions that take clients' business to the next level. The team competently manages the discovery and designing of the products, development, and DevOps maintenance.
Product Modernization
The company proficiently enhances the performance and functionality of the products, resulting in a rich user experience. With the help of top-notch technologies like UI/UX facelifts, AI integration, cloud transformation, and architecture redesign, the professionals enable clients to gain a competitive advantage.
Product Support and Maintenance
The support and maintenance technicians ensure the product functions seamlessly by offering efficient services related to version upgrades, enhancements, and support services. Product maintenance services include performance, security, and compatibility management.
IT Infrastructure Management
The quality IT infrastructure management service enables clients to optimize and maintain the digital infrastructure of their organizations. The experts provide end-to-end services to enhance the clients' digital resources' performance, security, and scalability. Their bespoke Cloud migration services to monitoring, maintenance to DevOps adoption, and AI services take clients' business to new heights.
Consequently, GoodFirms researchers consider AlignMinds Technologies one of the top app development companies in India for offering impeccable business solutions that accelerate the digital journey of the client's business.
Why does GoodFirms consider AlignMinds Technologies as one of the top app development companies in India?
AlignMinds Technologies is a well-known technology consulting company that believes in providing top-grade business solutions globally. The certified and experienced engineers of the company provide high-quality product engineering, product modernization, product support and maintenance, and IT infrastructure management services that result in high-performance and reliable services for the clients' business growth.
Further, with their innovative ideas, the team provides a complete suite of offshore product development services that keeps clients' business ahead of the competition. With industry best practices, the team enables clients to partner with renowned brands. The company's flexible engagement model helps provide a digital transformation that benefits clients' businesses by accelerating their business growth. By employing a wide range of services, clients can efficiently and effortlessly transform their business by design-led product engineering services.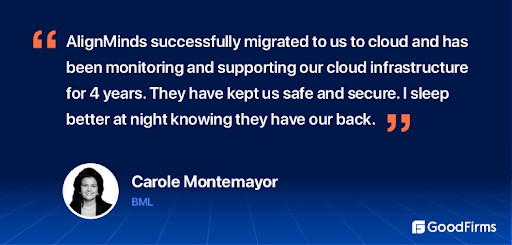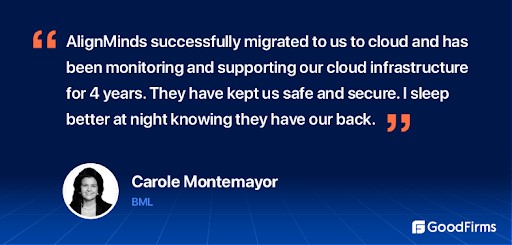 Conclusion
AlignMinds Technologies is the dedicated app development company specializing in digital product engineering services. The company passionately serves a wide range of industries, including media, retail, consulting, logistics, education, and government. The innovative and dedicated professionals provide quality product engineering services, including web and mobile app development, DevOps, and cybersecurity solutions.
GoodFirms Methodology
GoodFirms is a reliable B2B research and listing platform that reviews IT companies' performance and helps enhance their modern technological value. By employing established metrics and determining ranking for deserving companies, the researchers of GoodFirms evaluate the performance of the IT companies. Further, the extensive research process helps rank the companies, enhances their online reputation, and enables service seekers to pick the right technology partner that meets their online business demands.
Leave a reply
Your email address will not be published.