MODIFIED ON: November 29, 2022 / ALIGNMINDS TECHNOLOGIES / 0 COMMENTS
Always Do This: Top 10 Things to Market Your Apps Well
Before getting into the details of app marketing strategies, we must understand the purpose of mobile app marketing & what is the relevance of implementing the best marketing practices for your application?
Marketing a mobile app is equally important as developing the app itself. According to the current statistics, there are approximately 2.2 million apps in the Apple App Store and 2.8 million apps in Google Play store (reference). This may give you an idea about how strong the competition is and how critical it is to market your application well!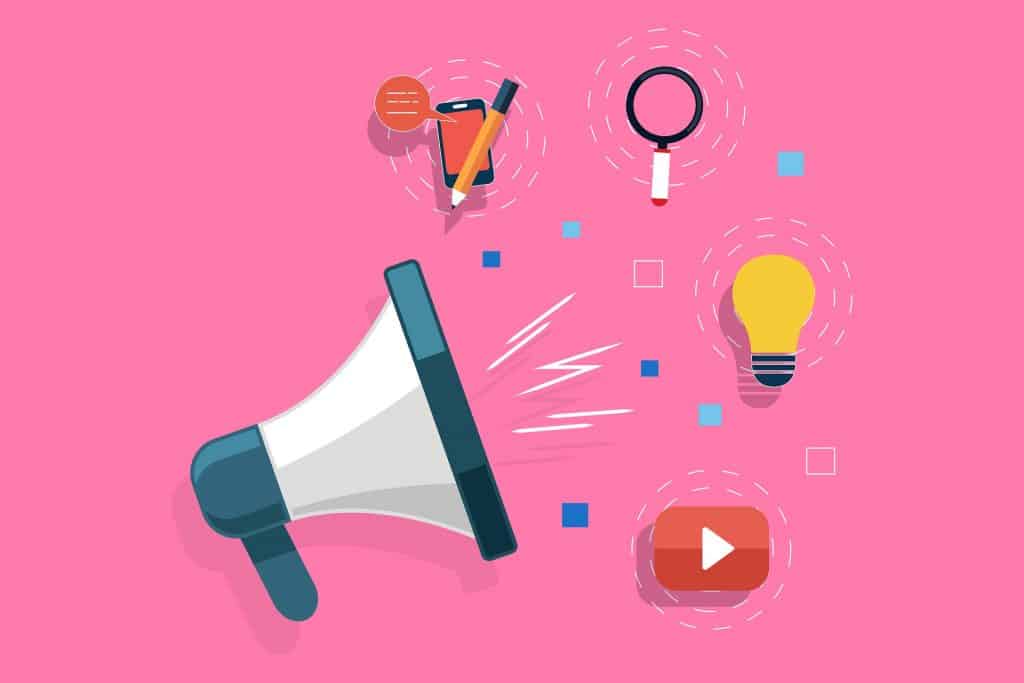 It would be difficult for users to notice your app if you are not using appropriate app marketing strategies. Here comes the importance of app marketing strategies. However, marketing a mobile app requires careful thought and planning.
Here are some of the best and simple strategies you can follow to market your apps well.
10 Strategies to market your app
1. Target your audience
The first and most important step in marketing your mobile app is to find your target audience. Understand your niche market and their needs well. This will help you to attract more customers.
Create a blog/website for your app
Blogs and Websites are the best places to advertise your app. Here you can explain about your app as much as possible by elaborating its importance and how it is beneficial to the customers.
You can also invite customers to download the app.
Another way to market your app is Print Marketing. Along with digital marketing efforts, you can promote your app with print marketing materials like:
Postcards – engage your customers with direct mailing postcards.
Stickers – creative stickers will work for you in a cheaper way.
Banners – you can get the job done with the help of large banners placed near busy interactions or high traffic areas.
QR Codes – include QR Codes on postcards, stickers or even on your website/blog.  It will be easy for your customers to access/download your app.
As an example, you can check out how AlignMinds has designed an amazing website for our own mobile app – Apprikot
Social media marketing for your app
It is very important and necessary to have strong social media presence to promote your app. It is important to spread the word about your app infamous social networking platforms like Facebook, Twitter, LinkedIn, etc. You can offer promotion & advertisements, offer gifts/rewards to download the app through social media.
According to Forrester Research, 19% of iOS & 15% of Android downloads come from people finding apps on social media.
Demo your app
Videos always help users to understand things easily. Most of the users like to watch rather than read the content. Create a video that explains how to use your mobile app. In the video, you must clearly explain what the app is all about & how it is useful in a real-life scenario.
Already, there are a number of mobile app demo videos in the market. A short, creative and clear demo will give a good mileage to your application. Video demos are one of the easiest ways to display the value of your mobile app.
Don't forget to place your demo on your blog/website.
Animated explainer video
Animated explainer videos are another way to market your mobile app. They help you to explain the benefit of using your mobile app and the value it will add to the life of its users.
If you can make an interesting animated explainer video describing your app along with some storytelling touch and humour to it will really show the result. Experts say about 90% of the apps that have explainer video increases their reach around 4-5 times.
Check out this wonderful explainer video from one of our clients.
Network with other app developers
Networking with other mobile app developers will help you with marketing your mobile app. Find out some of the top-rated app developers from App Store; be sure that the developers have a good rating. You could propose a mutually beneficial marketing opportunity that helps you increase your downloads. There is a possibility that the users may end up downloading both the applications.
The old marketing tactics still work
Yes, it still works! Even though we have progressed in the world of digital media, the old marketing strategies still proved good enough for your app.
You may publish ads on websites or publications or print out business cards and distribute them.
You can even attend relevant business meetings and events so that you may spread the word about your app.
Radio and television ads, brochures and fliers also do a great deal in marketing the concept.
All these different marketing techniques can help you to promote your app.
Put the links to download everywhere
This is one of the easiest ways of app marketing. Put links to download your mobile app on your blog, your website's home page, in your marketing emails, and on your social media accounts – you can even add a custom tab to your Facebook page.
Take a look at WhatsApp's page below, which includes four calls-to-action on just one page, all of which is to download their mobile app.
Availability of your app on various platforms 
Make sure that your app is accessible to everyone. The main question is – Is it available for all platforms – iPhone, Android, Blackberry, Windows? Don't forget to mention your app's compatibility.
Monitor feedback and encourage reviews
Last but not the least, the most important point is to collect your user's feedback and encourage them to post reviews. This process will help you identify bugs that you may otherwise miss out and can make quick changes to improve the user experience to make your app greater. 
It would be advisable to respond to feedback and comments without delay. This gives the users a reassurance that you are listening to their comments and making appropriate modifications. It's an unwritten rule that the app with best reviews gets the most visibility and downloads.
Conclusion
In the present state of things, having an app is very important for your business. However, if you don't market your app properly in the market, it may be lost out in the crowd. It is vital to understand the specific business need and plan accordingly. Prepare the best strategies for app marketing and spend the extra time making sure your app is visible, accessible and integral to your customers.
Leave a reply
Your email address will not be published.