MODIFIED ON: November 29, 2022 / ALIGNMINDS TECHNOLOGIES / 0 COMMENTS
Why Choose Application Maintenance Services?
Imagine one day you discovered an app called "MobileApp".
The app helps its users to find rides that are economical by letting you share the occupancy with other users who want to travel in the same direction. You were not sure about the practicality of what it offers, so you tested it on a weekend night when you were not in a hurry. Fortunately, the app worked perfectly. You were able to find a ride quick enough and save some money too.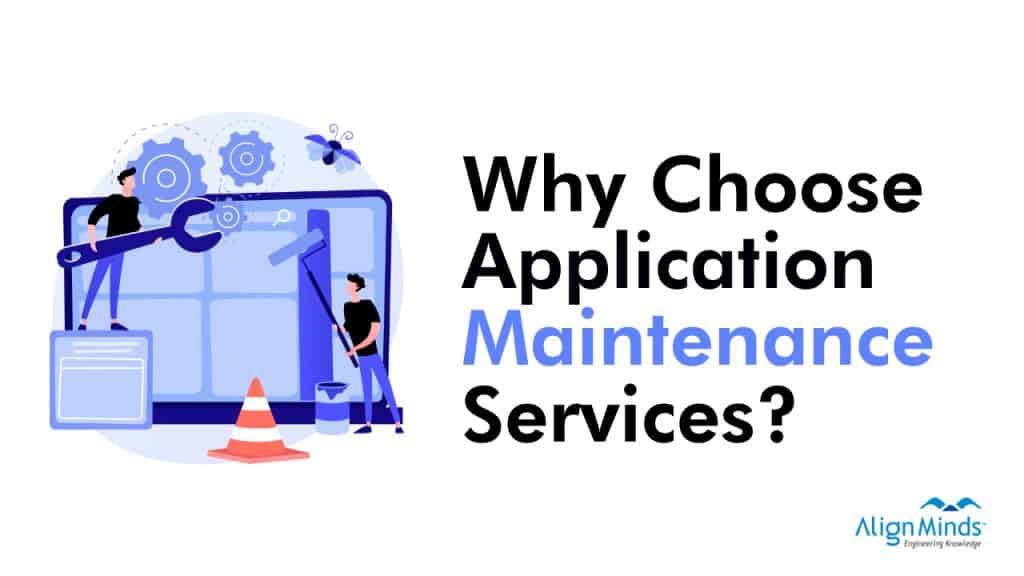 You have been using the app for a while now. All your rides, including the one to your office, are handled by the "MobileApp". Like on any other morning, you woke up, got ready, took your mobile and opened the app to book your ride today too. To your horror, the map is not loading, and the app keeps on freezing even after several reboots.
You open Play Store to see whether there is an update pending.  But alas, you found nothing! However, you notice that most of the recent comments are about the similar issue and seems like it is happening for a while for most users.
But you got no time at least enough time to read all those comments. You must hurry now or be prepared to reach your office at the wrong time. luckily, you discover one of your colleagues lives just nearby and he will be able to offer you a lift for the day. Now you are feeling ashamed of yourself for trusting a mobile app and depending on it too much enough to bring you trouble. You lost trust in the whole technology thing itself.
This is what happens when app developers don't take care of application maintenance. The trust and image that built over time is just lost within a minute. The existing users are lost mostly forever, so are most of the potential users who see those feedbacks on Play Store. Revenue, hard work, development, and everything else went into vain.
What is application maintenance?
Application maintenance is the process of continuously monitoring, analyzing, evaluating, updating, and upgrading part of an application or application as a whole to offer the functions and features as intended without any interruption or lack of usability for the end-user.
Application maintenance comes at later stages of app development. But it plays a vital role in deciding the success of an application.
Due to evolving market needs, competition, new technologies and technology adoption, change in business strategies, and other external factors like government policies and latest events in the industry, an application need regular modification to maintain its relevancy among customers. It is irrelevant whether you are developing the app in one go or the development is scheduled in several stages, maintenance and technical support are very crucial from the moment the app goes live.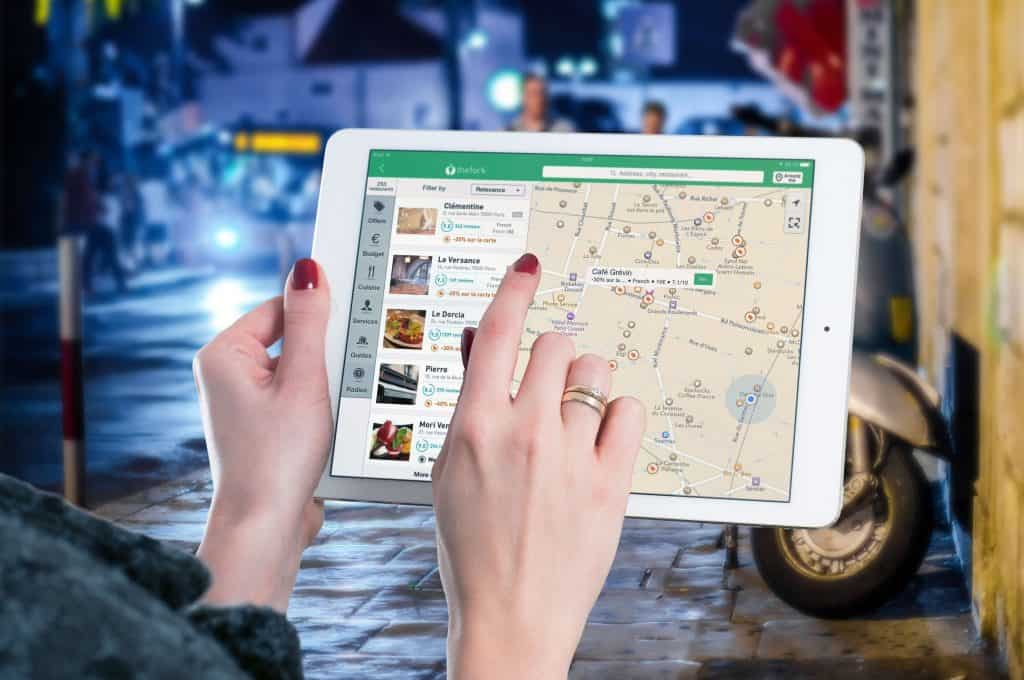 Why is application maintenance important?
There are several reasons why application maintenance is so important.
Ensure application functions
An application's functions and features are what make it unique. They offer an advantage over its competitors and play a crucial role in whether the app is going to be successful in the market.
However, due to technology advancement and some of the existing technologies getting outdated, the app needs to be modified and updated in regular intervals to ensure that all its functions and features are still available to the users. Otherwise, the app will lose its functionalities and its place in the market. It will become obsolete within a short span due to how fast technology is evolving.
Technology adoption
Technology is evolving at a fast pace. Existing ones are replaced by faster, modern, and safer technologies. Businesses and applications that leverage the latest technologies will have the upper hand in competition because it will help them offer an enhanced experience to their customers.
However, most applications are not able to leverage upon latest technologies due to the wide gap between the existing one used in the application and the latest technology. Either they must recreate the whole application once again or compromise on what they can improve to offer a better experience to their users. This often happens when an application missed maintenance for a while increasing compatibility issues.
New features
Since applications that are devoid of maintenance for a while will have compatibility issues, such applications are more likely to be at a disadvantage when it comes to integrating new features. Most of the new, trending features are powered by the latest technologies. It is due to the lack of these technologies earlier applications failed to include these features during their launch. So, it is clear that to integrate any new features that depend on the latest technology, application maintenance is a must.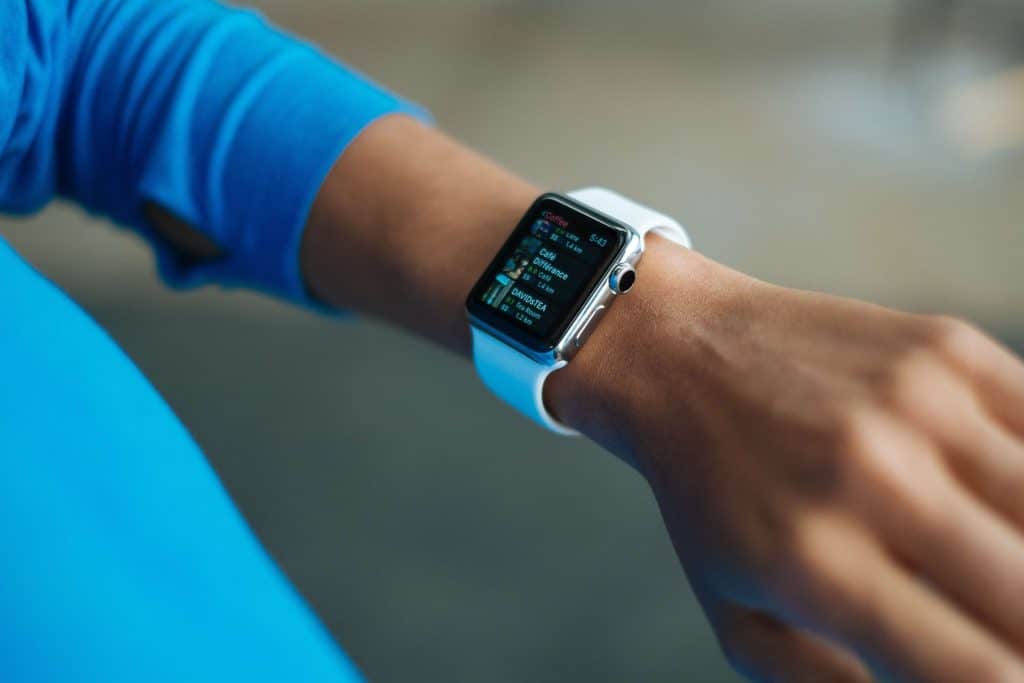 Security
As technology evolves, more and more vulnerabilities and security threats are surfacing. Hackers try to exploit loopholes in an application to get access to sensitive data. These loopholes are the product of outdated codes and technologies the application still uses. Also, there are other threats like malware, ransomware, data breach, etc. because the application is not up to date and has not deployed the latest security measures. To ensure security alone, application maintenance is critical for any application.
Legal compliance
Governments across the world are identifying more user rights like the right to privacy, right to option out, right to accessibility, right to request for the removal of information etc. They are not only identifying but also legalizing them to ensure that these rights are respected by tech companies. For example, new policies like GDPR forced most tech companies to change their way of collecting data or withdraw from the market. So, to become compatible with ever-changing market needs and legal obligations, application maintenance is a must to follow.
User satisfaction
User satisfaction is a critical factor in deciding the success of an application. However, there are many factors, like the ones stated above, that are contributing to user satisfaction. In other words, to ensure user satisfaction, an app should take care of security, its functions and features, legal compatibility, user experience, the addition of new features version wise etc., which are not possible without application maintenance.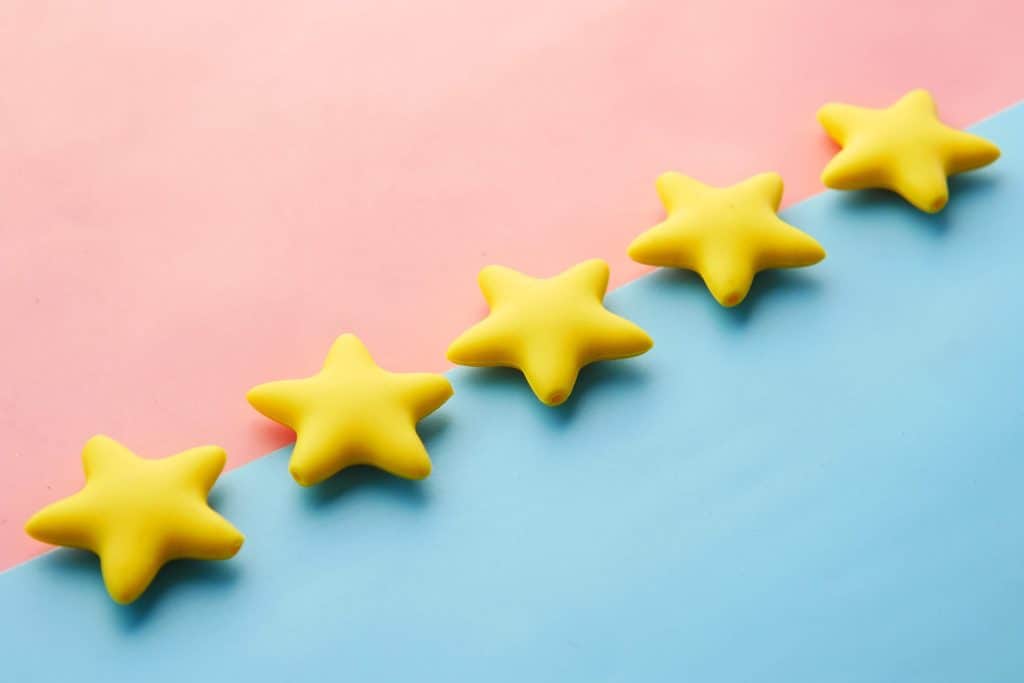 Trust and brand image
Remember the story at the beginning of this article? Trust is hard to build but easy to lose!
Nowadays applications are focusing on certain niches. They are trying to help the users with one specific action. It can be booking a ride, booking a table in their favorite restaurant, trading in the stock market or trying their luck in online dating. Whatever it may be, once a user becomes familiar with the application and its usage, it is more likely that he or she is going to use it on a regular basis making the app a part of their day-to-day life.
When you are interacting with something on a regular basis, there will always be some emotional bonding. In other words, applications are taking over the place of other human beings in one's life. Not a long time ago, you used to book tickets from travel agencies. If you are one who is frequently travelling, you mostly have an emotional connection or even friendship with the ticket agent. However, these days such positions are slowly replaced by mobile applications.
But the point is that, due to the same emotional connection, when an application fails to do its job or totally mess up, the user feels like they are being cheated and the trust is broken forever. And often they share their experience with friends and family circles just like how they used to recommend the ticket agent when everything was going well. And when something goes wrong? The negative news spread faster!
Application maintenance services
Now you might have understood why application maintenance is so critical. It is as important as application development and can solely decide the future of the application.
Thankfully when it comes to application maintenance, there are several options available to you. Most of the application development companies offer app maintenance as a standalone service or as part of their application development service.
Approaching a single company that offers both app development and app maintenance has its own benefits.
It is easier to create a solid and comprehensive roadmap if you are approaching the same agency for app development and maintenance.
When maintenance and support are included as part of the whole package, it becomes more economical.
Since application maintenance is a long-term service by nature, it is more likely that the agency and you will have a long-term relationship, which in turn offer you the opportunity to negotiate.
When the app development company is also responsible for maintenance and support, the probability of bugs and errors will be less since they understand the system very well. Also, they will be able to resolve issues faster if in case one arises, and the application development will be futureproof.
You will have more control over the budget due to the opportunity for negotiation. Also, companies that offer both development and maintenance services mostly have flexible pricing plans.
You have more control over the future of the application. For example, since it is the same agency that developed the application, they will already have a team that is familiar with the architecture and infrastructure of your application, the strength, and weaknesses of the system, and how to migrate to an upgraded environment in future to integrate more features to the existing system.
Whether you are looking for an agency that offers both development and maintenance services or planning to purchase app maintenance services from another company, the important thing is that you must plan and create a roadmap for application maintenance at the beginning stage of product development itself. It will help you allocate enough resources for the maintenance part and play the long game.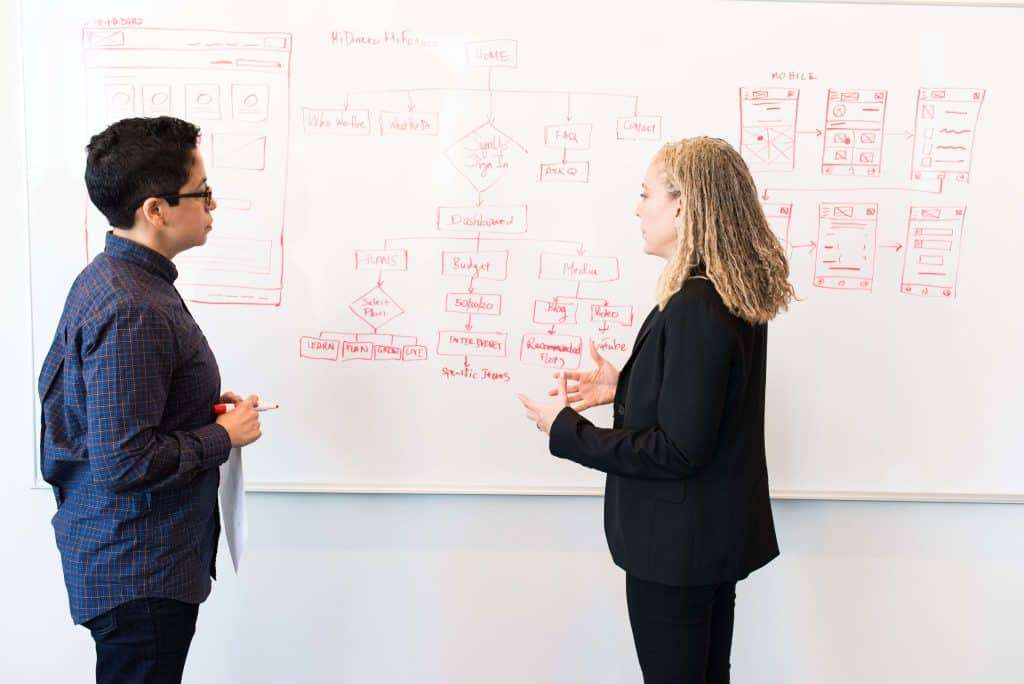 Cost of app maintenance
The cost of app maintenance depends on so many factors like how the pricing is calculated, the location of the team, nature of the work, the complexity of the work, technologies to work with etc.
Pricing model
There are different pricing models available. For example, some companies charge per hour, some others charge per new version release or as a monthly retention plan.
Location
If you are from a developed country and looking for application development or app maintenance services within a minimum price range, hiring an offshore company from geographies like Southeast Asia or Eastern Europe will be the best choice. Tech companies from these parts of world have a more affordable rate compared to companies from developed countries like the US.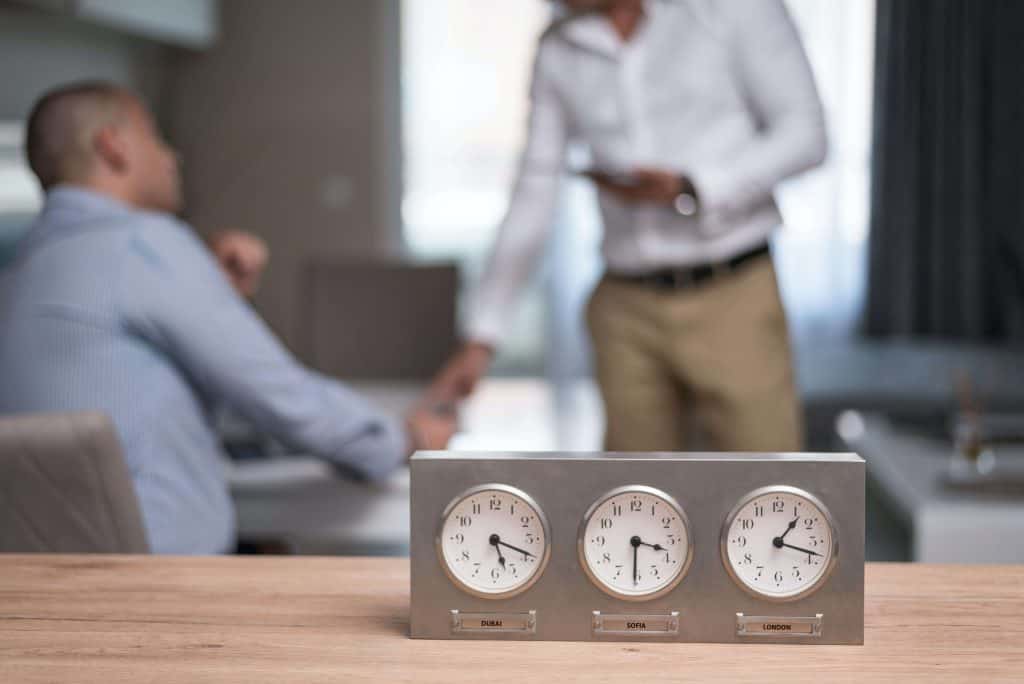 Nature of the work
Are you approaching a different company for application maintenance or are you planning to purchase both development and maintenance services as a package from a single company?
Are you also looking for technical support from the same team?
Do you want them to just fix the bugs or release a new version with more features periodically?
Do you want to migrate the application to a better environment when there is a better opportunity available?
As you see, the nature of the work can vary from project to project. So, it is important that the nature of the work is well identified in advance to calculate the cost of app maintenance.
The complexity of the work
The cost of maintenance will change depending on how complex the work is. More complex work demands more resources and the involvement of an expert team. A complex work also demands more time unless more resources are invested. These factors will increase the cost of maintenance to a certain level.
Technologies involved
Even though there is a team involved in the development and maintenance of applications, each team will have members who are an expert in specific fields or technologies. Some technologies are easier to work with and there is a lack of experts in some fields. In other words, when more technologies are involved and it is difficult to find the right expert for the project, the cost of maintenance will be on the higher side.
Usually, an experienced developer or a developer from a developed country like the US may charge $30 and above per hour for their services. Whereas in a developing country like India, the price starts from $15. However, these prices will vary depending on the above factors mentioned.
Conclusion
Application maintenance plays a vital role in deciding the success of an application. So, it is important to plan and allocate enough resources for the maintenance services at the beginning stage of product development. AlignMinds has more than 12 years of experience in developing trendsetting yet cost-effective applications for various verticals. We have successfully implemented application maintenance and app management for thousands of projects throughout these years. If you are looking for an expert team to take care of app development or maintenance for you, Contact us now!
Leave a reply
Your email address will not be published.