MODIFIED ON: November 29, 2022 / ALIGNMINDS TECHNOLOGIES / 0 COMMENTS
Why a Heuristic Evaluation Is Critical for Your App UX
If you want to be a winner, you must have a good user experience for your apps. Major game changers in the field like Facebook, Apple and Google invest a lot of time and energy on user experience and they are very keen on building a UX team. It is their secret mantra for success and brand value.
But, except these powerful companies, many take the least interest in building a good user experience team. It's because of this reason that the market is flooded with poorly user experienced products and services which are costing trillions of dollars in US e-commerce domain alone.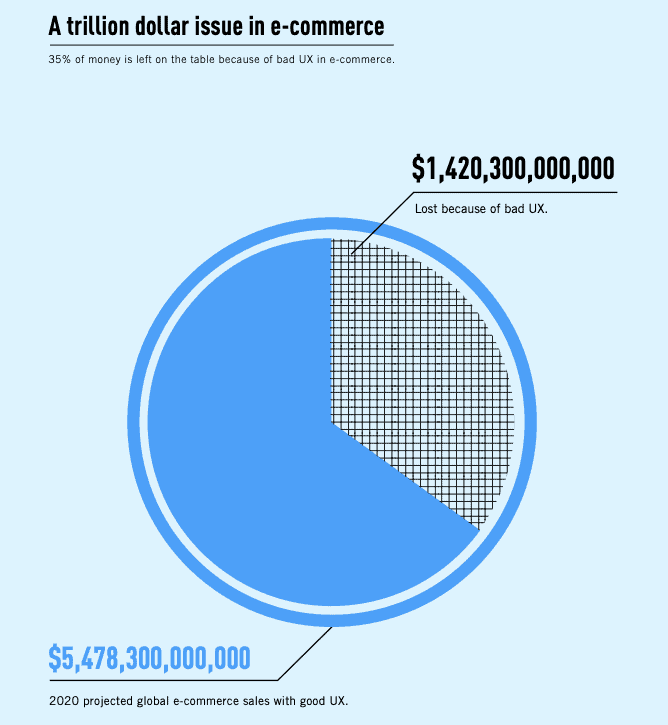 "88% of online consumers are less likely to return to a site after a bad experience."
– Justin Mifsud, Usability Geek
It's at this point that a well-known usability method called "Heuristic Evaluation" is coming into the picture.
Heuristic Evaluation
Heuristic Evaluation is a stage in the product development process where few usability experts evaluate the usability of the product interface against a checklist of 10 accepted principles called Heuristics. This can be done throughout the product development life cycles to make sure that the designed solution satisfies all the expectations from the real user's point of view.
After the evaluation is done, the usability experts submit a list of their usability findings to the product development team. The Product manager can then instruct his team to incorporate those suggested recommendations on their product. If properly incorporated, this will resolve around 80% of the usability issues of the product.
Heuristic Evaluation vs usability testing
Please do not confuse Heuristic Evaluation with usability testing. While Heuristic Evaluation is done by product development usability experts with accepted guidelines, usability testing is something that we give a task to the potential user and then observing how he or she is moving around the product with the tasks in hand.
When to do a Heuristic Evaluation?
It's better to do Heuristic Evaluation at the early stage of the design process of your interface. If you do it early, you will get good usability opinion before the actual users are exposed to it. The more complex the user interface becomes at the later stage, the more difficult it will be to incorporate the feedback. It will also be at the cost of time and money.
If your product team is delivering stuff through SCRUM methodology, Heuristic Evaluation will be very handy for the product owners to design their sprints and prioritize the user stories accordingly. Normally the evaluators present the list of their findings on priority order. This will help the sprint team to get the works done on priority and thereby can reduce the chances of skipping the deadlines.
Why do a Heuristic Evaluation?
Heuristic Evaluation is the most practical and cost-effective usability technique compared to other methodologies which are time-consuming and costly. While developers are busy with developing the product, the experts can evaluate the product at each sprint and give their opinion to the team. Then the team can incorporate the suggested opinions and present back a much better product for review to the usability experts. It goes on until a well-refined product is delivered to the public for their use.
Heuristic Evaluation does not mean that you do usability testing at all! In fact, both can be used in parallel to find out the hidden usability issues which otherwise would not have been possible in the routine development process. You can use various usage reports to evaluate the effectiveness of the Heuristic Evaluation you have implemented on the product. If you can spot some trends on the usage reports, you can concentrate on that part for a Heuristic Evaluation.
Conducting a Heuristic Evaluation
You can select any user interface for a Heuristic Evaluation. Even if it's a rough sketch, wireframe or a final high-fidelity layout, all these can be used for the evaluation. That is the best part of it. The only condition is that it must somehow showcase the same features and functionalities which you are going to be released to the market. It's not a one-time evaluation but it's a continuous iterative process.
It's always better to use three to five evaluators to do it. This will give you a comprehensive picture of different viewpoints.  Instead of using the product team members, it's always better to use people from outside the team belonging to different professional backgrounds and age groups. This will give you different feedback from the real customer point of view of using the features which might have been downplayed by its own product teams.
After the selection of evaluators, we can proceed for inspecting the interface. Let each evaluator come up with their own exclusive feedback. In this way, we will be able to a get unique viewpoint of each of them. Observers can be deployed to assist the evaluators in case if they need any clarification about the design. Their evaluation is based on Jakob Nielsen's 10 Usability Heuristics for User Interface Design which are regarded as the basics for creating a better product from the usability perspective.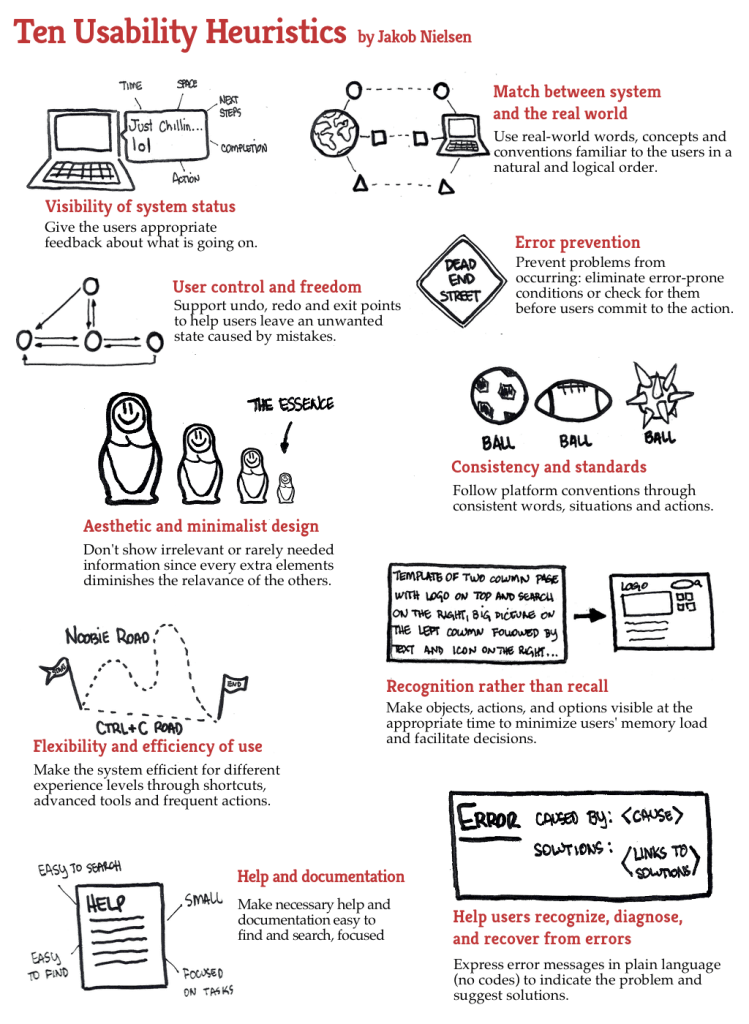 They compare the design against each of these rules and record their findings for future analysis and implementation.
After the evaluation, the evaluators can sit together and discuss their findings. They can reach on some common grounds and the differences can be settled amicably. This will also help them if they had overlooked any functionality or not. They can collect all their findings together and prioritize them. Then the product manager or owner can come to the picture and can discuss those findings along with the evaluators.  This will give valuable information to the product managers on how they can enrich their designs and if they have any questions; they can get it answered from the evaluators on the spot.
"Care for happy customers, and the money will follow."
– Stefan Freimark, Interactive Tools
If your company is not doing Heuristic Evaluation, it's high time to do it now as it is very cost-effective and one of the best ways to fix most of the usability issues of your product. It is better late than never! Most of the products we use are built with business goals in mind, forgetting the user's goals and needs. A minor investment in UX design and evaluation will lead to a massive return for businesses
Are you looking for a heuristic evaluation consultant? Contact us now!
This article is written by Manoj Pillai, Head of Delivery at AlignMinds Technologies
Leave a reply
Your email address will not be published.