MODIFIED ON: November 28, 2022 / ALIGNMINDS TECHNOLOGIES / 0 COMMENTS
Offshore Development Teams and Cultural Conflicts: Insights and Remedies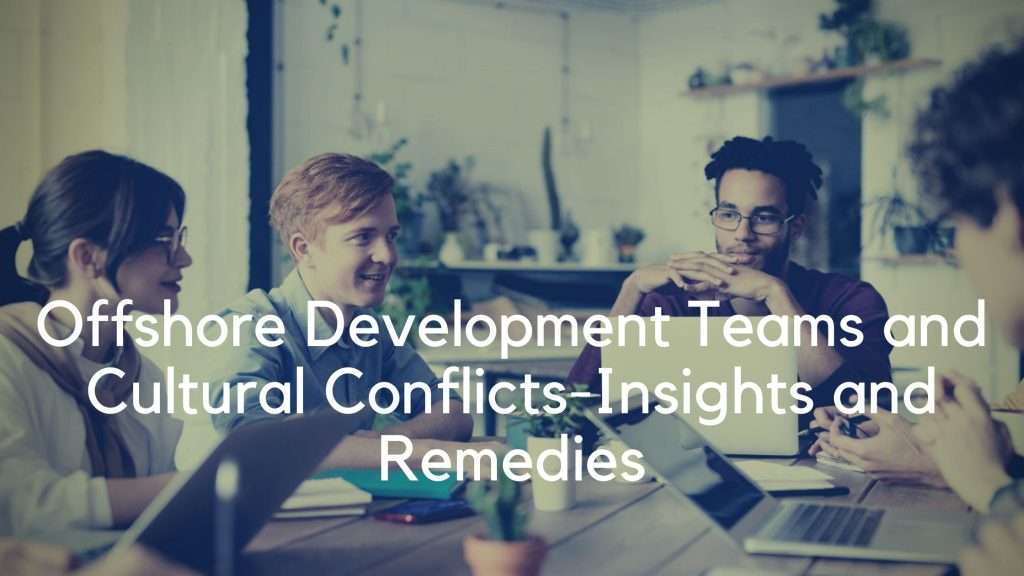 Earlier it was difficult for people to communicate with their family members and friends when they were working in a foreign country. The family members have to wait for days to receive a letter and vice-versa. Now, the situation has drastically changed. The advancement in communication technology has resulted in more communication modes such as video calls, chats, and emails. And, it has made communication easier and efficient.  
The advancements in communication have also transformed how businesses function. Every business tries to adapt and change according to the need of the hour. Startups or established businesses- both try to grow in a short span of time. In order to attain maximum growth, they need to adopt quality and efficiency and the "team" becomes a crucial component to achieve that.
Building the team
Interviews, training, onboarding-everything of the hiring process consumes time and money.
But it is now possible to hire a team who is fully equipped with the required skill set and knowledge. Also advancements in communications and technology have helped businesses to hire an exceptional team from any part of the globe. This type of hiring, known as 'offshoring', is considered the best way to develop a quality product at a low cost.
According to Forbes, offshoring " does not only relate to the production of physical goods, but also services. The Indian IT industry, for instance, has been powered by waves of offshoring by technological companies in the West."
The following graph shows the total contract value of the information technology outsourcing (ITO) market worldwide from 2000 to 2019.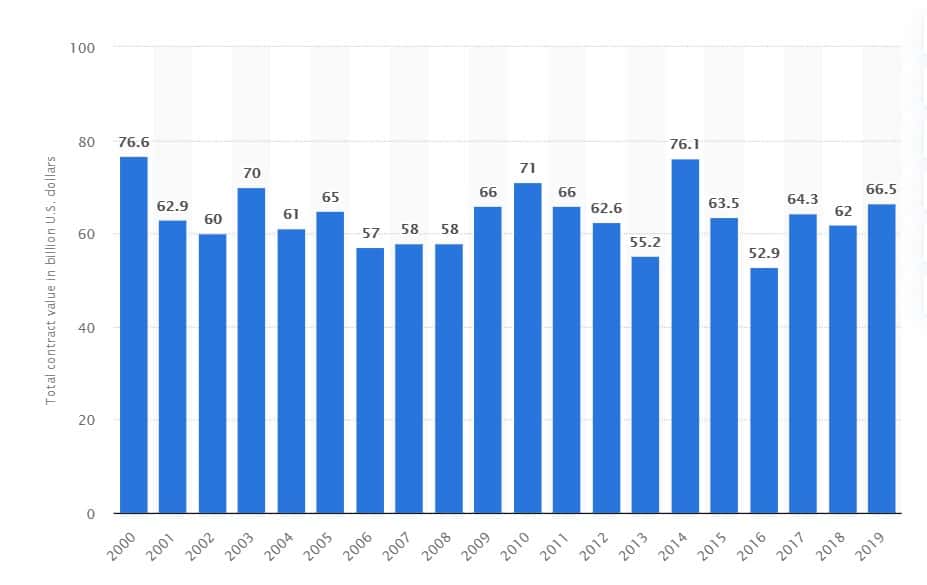 Source: Statista.com
From the above graph, we can see that, even though there was a dip in the contract value in the year 2016, it has bounced back in the year 2017 and remained almost consistent in recent years. With a value of around 60 billion US dollar, the outsourcing industry is one of the key industries in the world. It has helped in boosting the employment generation and income level in the east while the west was able to cut down their operating cost. 
The reason for hiring offshore developers may vary according to the businesses goal. It can be done to gain greater global scalability, for cutting the development cost or to develop a quality product.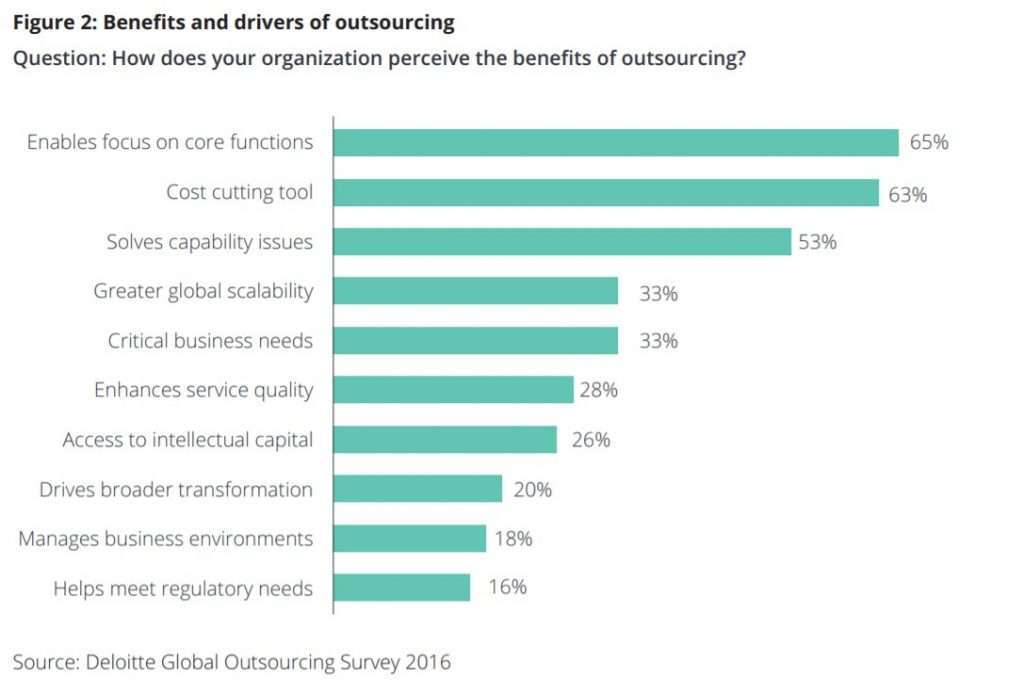 Source: Outsourcing-outlook.com
What is an offshore development team?
As mentioned earlier, hiring offshore developers is a type of outsourcing where a business hires a development team from another country. Companies hire offshore development teams with different aims such as web development, mobile app development etc. 
Hiring offshore developers can be broadly classified into two. You can 
Hire offshore development agencies: You outsource a whole project to an agency abroad. They will take care of every aspect of the project and hand you over the final product.
Hire dedicated offshore developers: You hire an individual player to an existing team under your wing. They fill specific roles that are crucial for the implementation and completion of a project like design, coding, testing etc.
What are dedicated offshore developers?
Dedicated offshore developers are a team of professionals from another country who you hire to work for your project. A good team of dedicated offshore developers will work solely on your project and will deliver the project on time.
Hiring dedicated offshore developers will help you greatly in cost-cutting strategies. There is no need to spend on office space and other perks such as health insurance and salary hike. You only need to pay for the service they offer. 
Dedicated offshore developers are the apt choice for a project that does not have a fixed framework. Dedicated offshore developers are equipped with the required skill set. So it is easy for them to adapt to the random changes in the parameters of the project.
Pros of hiring offshore development teams
Low development cost
Developing countries have a lower cost of living than a developed country. It reduces the cost of hiring offshore developers from these countries. India is a popular destination for hiring offshore development teams.
No training needed
An offshore development team does not need any training. They are equipped with every skill which enables them to start the work immediately. Or if put it in another way, you can hire a team based on the required skill and expertise. 
Shared responsibility
When you outsource to an offshore development team, both you and the offshoring team have a shared responsibility. If the project does not end up as planned, some offshoring companies also provide a partial refund.
Working infrastructure and latest technologies
Offshore development teams are already equipped with all working infrastructure facilities. They also work with the latest technologies and have a better understanding of the competition in the field. You can use their expertise and technological advancement to the advantage of your business.
Cost-effective business scalability
When you hire an offshore development team, it can help you to scale your business in a cost effective way. It is a low-risk growth approach to expand your business.
Helps to concentrate on core areas of the business
Offshore development team comes with a better manageable workforce.  So, when you hire an offshore development team, you will get more time to focus on other core areas of the business. A good offshore development team will also make sure that your project will be completed within the budget and timeline which was agreed upon.
Easily increase and decrease the size of the team
You can easily remove and add team members when you hire an established offshore development team. You will also save time on interviews and the process of onboarding.
Cons of hiring offshore development teams and remedies
Communication issues
Time zone differences make it difficult to communicate with the offshore software development teams. Monitoring the activities of an offshore software development team is also a problem. You may not be available or there will be some network issues that can happen when the project manager tries to communicate with you on some serious problems.
Remedies
Foster a good rapport with the team.  You should communicate with them regularly through video or voice calls. If time permits you can go and meet your offshore development team at their place.
Setting up a dedicated chat room for proper communication between your project manager and offshore software development team is a good strategy. When there is a constant transmission of ideas, the scope of flaws in communication can be reduced to a certain extent. There is no need to regularly spend time interacting with the offshore software development team if there is a dedicated chat facility.
Data security issues
While hiring an offshore development team, data security is the most common problem faced by the clients. If you didn't have a correct background check on the offshore development team, it might lead to information leak.
Remedies
Check if the offshore developers are following strong security policies. As most information leak happens through the internet, allow only necessary internet interactions.
A best offshore company encrypts and stores the given data. Before hiring an offshore software development team, you should ensure that they follow proper data encryption protocols.
A regular risk assessment carried out from your side will minimise the risk of a data breach. You can also ask your offshore development team to conduct random checks.
Regular scanning of the network for vulnerabilities and security issues will help in minimising the risk of a data breach. You can also ask the team members to not bring any data storage devices to work.
Management issues
It is easy to manage an in-house team as every one is available in the same workspace. Some may find it difficult to manage a team of offshore developers.
Remedies
You can send one of your trusted employees to oversee the work of your dedicated offshore developers. It might incur extra charges for you but, it is a good option if your project takes only a month or two for completion.
You can also seek help from a team member and ask him/her to write a detailed daily work report. You can regularly schedule conference calls with the offshore developers and convey your ideas to them.
Issues relating to cultural differences
Cultural differences might reflect on the quality of work. The developers from different countries have the same technical skills but different cultural backgrounds.
Remedies
Prior to the start of the work, you can have a conference call with the offshoring team and can discuss working standards that both can agree upon.
You can make sure that every member of your dedicated development team understands and speaks English or any other common language.
You can invite your offshore developers to your office events. This will help to understand them better.
Geopolitical issues
Since your offshoring development team is from another country, geopolitical situations of the country can affect the work. Geopolitical issues include terrorist attacks, wars between nations etc.
Remedies
You should always have a contingency plan when you hire offshore development teams so that you can take necessary steps if something goes wrong. A good awareness about the geopolitical situations in the country where your team is located is an absolute must.
Where to look for an offshore development team?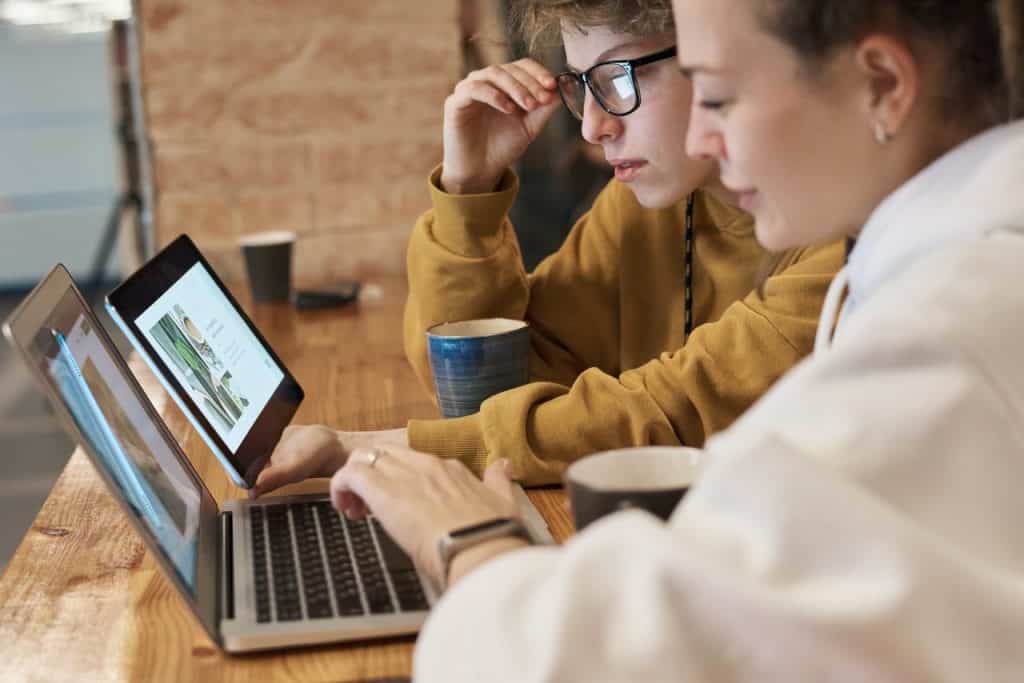 When you are looking for offshore development teams prefer a location that is having similar cultures as your homeland. The best offshore developers are found in Asia and Eastern Europe due to their affordable rates and good communication skills. In Asia, India and in Eastern Europe, Ukraine is a popular destination for hiring the best offshore developers.
You can search popular directories such as Clutch, ITFirms, GoodFirms etc. to find offshore developers who are having the required skill set according to your needs. When you search on these platforms you will get the reviews of the past clients and choose the best offshore developers among them.
You can also seek help from consultants who can connect you with the best offshore developers out there. They can be a mediator and help you in making negotiations on the rates.
How to hire an offshore development team more effectively?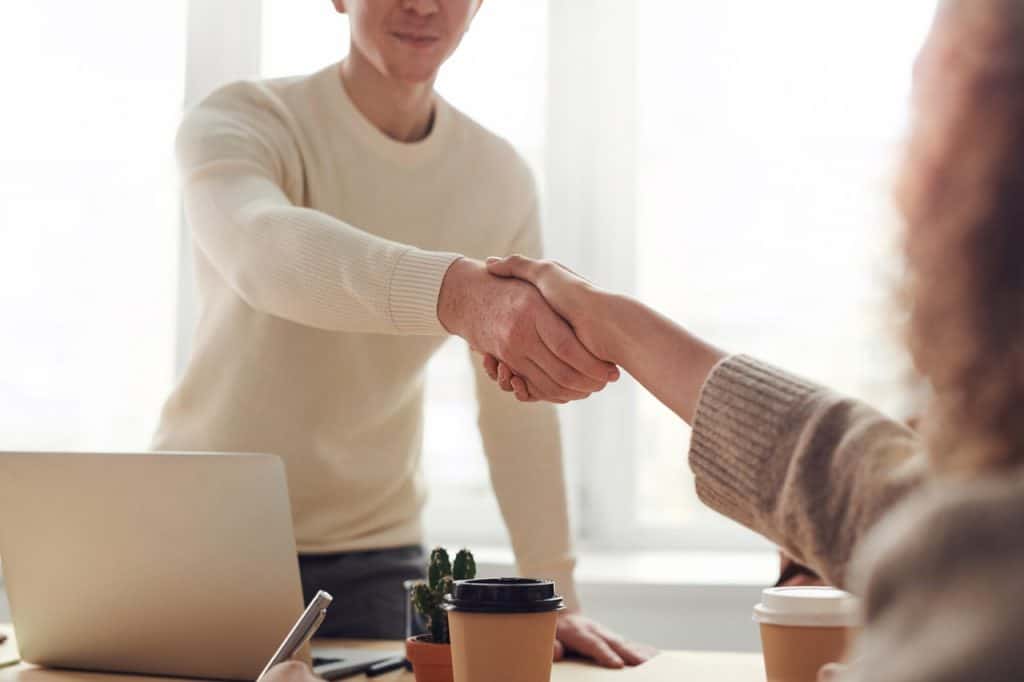 When you are looking for offshore development teams you should check some factors. You should have a good understanding of your project and its expected outcomes. You need to communicate important details like number of members you need, skill level, and expected date of project delivery etc. to the offshore development team.
Hire a team of offshore developers who are committed to delivering quality work. If you are choosing dedicated offshore developers, always double-check for reliability and experience.
A complex project may take years to complete depending on the workforce. So it is advisable to hire offshore development teams who not only understand your current requirements but also the future needs as well.
Shortlisting countries that have the best price/quality ratio is an important part of hiring. You can get a quality product at a reasonable price when you hire the right offshore developers.
The communication process is the most important part of hiring an offshore development team. So hiring a team of offshore developers who can interact with you without any flaws is an essential requirement.
Always have a deep-check on the data protection norms of the country before hiring an offshore development team. 
You should choose an offshore development team who respects and has clear specifications about intellectual property rights.
The following graph shows the leading countries in offshore business services.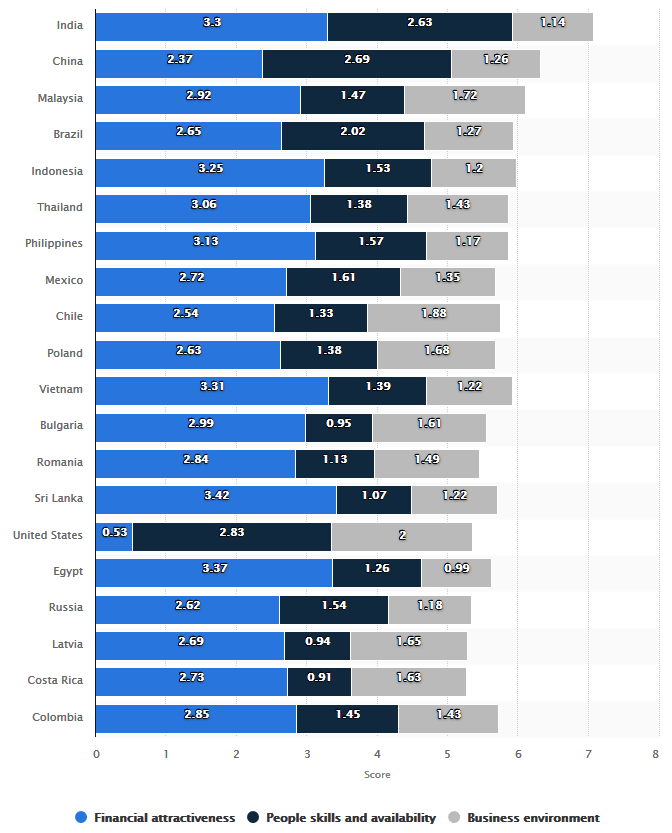 Source: Statista.com
Managing offshore development team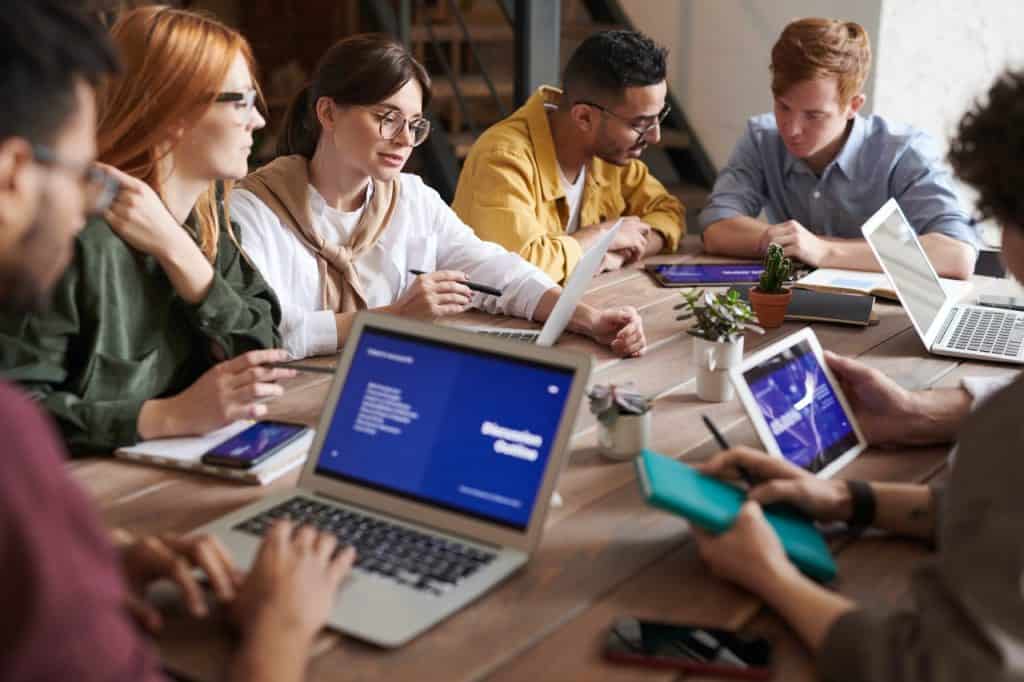 Managing offshore development teams is as easy as handling an in-house team if you know how to handle the communication gap between two time zones. Some of the things that should be kept in mind while managing offshore development team are as follows:
Always check that the offshore development team is having the same business mindset as yours. Ensure that the cultural differences do not lead to any challenges in product development.
At the start of the project itself, make the offshore development team understand the values put forward by your business. Managing offshore development teams becomes easier when the offshore development team understands the values and objective of your business.
If you think that cultural differences will pose some issues in the development, you can hire offshore development teams from a country that possess similar cultural standards as yours. Managing offshore development teams are easy when the cultural standards of both sides are similar.
Managing offshore development teams becomes difficult when there is less communication or there is a language barrier. You should hold meetings regularly with your offshoring software development team. It helps to avoid misunderstandings and moreover, it gives good control over the team.
Always dedicate some time to listen to the offshore developers. They have years of experience and worked for many clients on a global level. They can help you in brainstorming ideas that may help your business to grow beyond boundaries. 
Hiring an offshore development team is not a simple task. But it offers more advantages than having an in-house team. When the concept of offshoring is fully understood and when the offshoring team works in sync with the ideas put forward by you it helps in the smooth development of a quality product.
AlignMinds Technologies is an award-winning mobile app development company with a decade of success stories. We offer digital product engineering services that include strategy and design, web and mobile app development, DevOps and cybersecurity. We can help your businesses to get an edge in the competition through innovative solutions. Contact us now!
Leave a reply
Your email address will not be published.