MODIFIED ON: November 29, 2022 / ALIGNMINDS TECHNOLOGIES / 0 COMMENTS
Everything About POS: The All in One Guide
Have you seen cashiers at the supermarket making settlements so precisely at the billing stations?
Have you ever wondered how he does these operations so fast?
How he gets information about each and every item that we buy at the same station?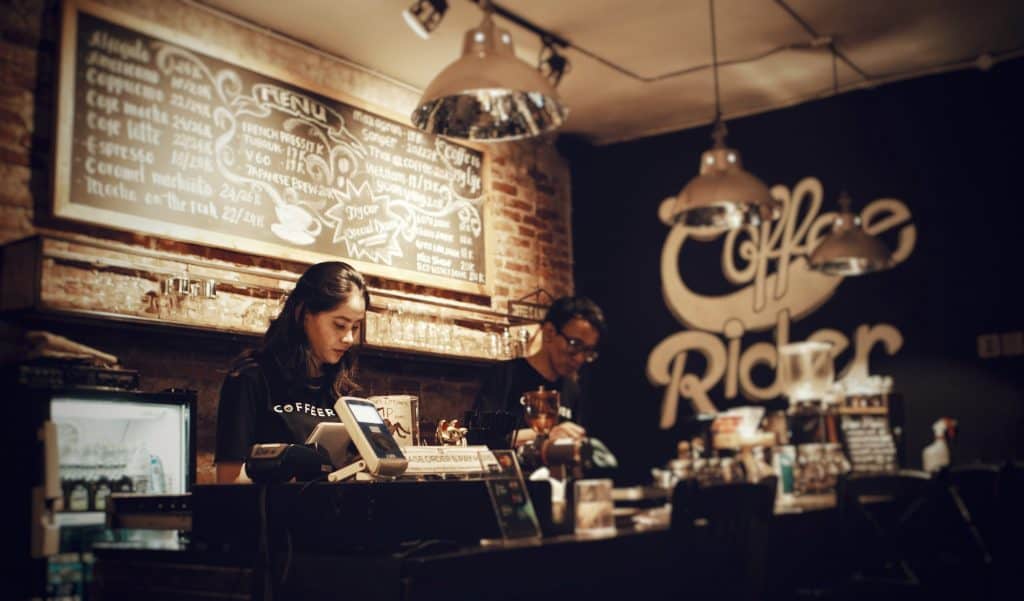 The answer is simple.
It is all done with the help of Point of Sale systems set up at their counters.
What is a Point of Sale System?
Point of sale system is an ultimate solution for every business owner to know which product sells the most, which customer buy frequently, how much inventory is on hand, what method is preferred by customers when paying (cash, credit card, debit card or mobile money) and how much is actually sell on a particular day.
Any retail-based operations require a Point of Sale (POS) System to record the customer and product activity. The purpose of every point of sale system is to provide this information to the business owner.
History of POS systems
The history of POS systems can be dated back to 1879 when the cash register was invented.
The first POS systems were introduced by IBM in the 1970s.  Two of the early users of POS were the Pathmark supermarket stores in New York and New Jersey and the Dillards department stores in California. But, most retail establishments were still using old fashioned cash registers, or the new electronic cash registers, which were in the form of electric typewriters combined with calculators. In 1986, Gene Mosher explored the technology for his deli with the first graphical point of sale software. His invention featured coloured widgets and a touch screen interface.  The EMV standard was established in Europe in 1993.
The first cloud-based POS system was introduced in the United Kingdom in 2002. In 2003, Mc Donalds, America's largest restaurant chain, started to accept credit and debit cards.
In 2013, Papa Johns and Dominos pizza attributed over 40% of their sales to orders made online. In 2014, Panera bread allows guests to order through to self-serve kiosk systems. In 2015, the United States introduced EMV chip card technology.
Modern-day POS systems make it possible for businesses to complete and track store transactions.
How is POS set up?
The components of a POS system can be categorized into two.
The first is the hardware. Typically, this includes a cash drawer, a computer, a scanner and a credit card reader.
The second part is the software. The software is programmed to meet respective needs. In general, a database of the inventory is loaded into the software and tell the software the cost per unit and the number of units on hand.
In addition, if there are regular customers, their respective data can be loaded into the software too.
Once the hardware and software are installed and the databases updated, the system is ready to be used.
The Importance of POS
Points of sale are considered as strategic points in a business since it is where consumers make their purchasing decision.
Generally, POSs are set up at store exits to improve sales by persuading the leaving customers to make a purchase. However, marketers can change the location of the POS if they think doing so may attract more sales.
For example, it is usual for department stores to have POSs for individual product groups, such as appliances, electronics, and apparel. The staff at POS can assist the customers to choose the products that fit the customer needs along with helping them to complete the purchase.
Types of POS systems
There is a wide verity of POS system available in the market that varies from small POS units that can be used in a local store to a business that has stores across the country.
Smartphone Point-of-Sale (Mobile POS)
Smartphone POS services are a popular choice for businesses who need to be mobile. Some smartphone POS also offers basic inventory management and collecting customer information. Most of them are compatible with a receipt printer. The receipts can also be mailed directly to the customer.
This form of application can be used by street vendors, fair or event vendors, contract services, farmers market vendors or any other mobile services.
Tablet POS
Android and iPad based point-of-sale systems are increasingly popular since they are more affordable and you can often use a tablet that you have already invested on. When it comes to credit card processing, some tablet POS services offer it for "free" while others require you to pay a low monthly subscription fee. But the latter allows you to choose your own credit card processor. Many support compatible hardware such as bar code readers, cash drawers and tablet stand.
Terminal POS
Terminal point-of-sale systems are one of the most common POS systems. It is widely used by various types of businesses and people are most familiar with it. Even though most of the terminal POS systems use traditional hardware/software, they may still require access to the internet. They can also leverage the advantages of Cloud.
The businesses that use terminal POS mainly include large scale restaurants, retail chains, grocery stores, boutiques, electronic stores, antique stores, bookstores, salons of all kinds, spas etc.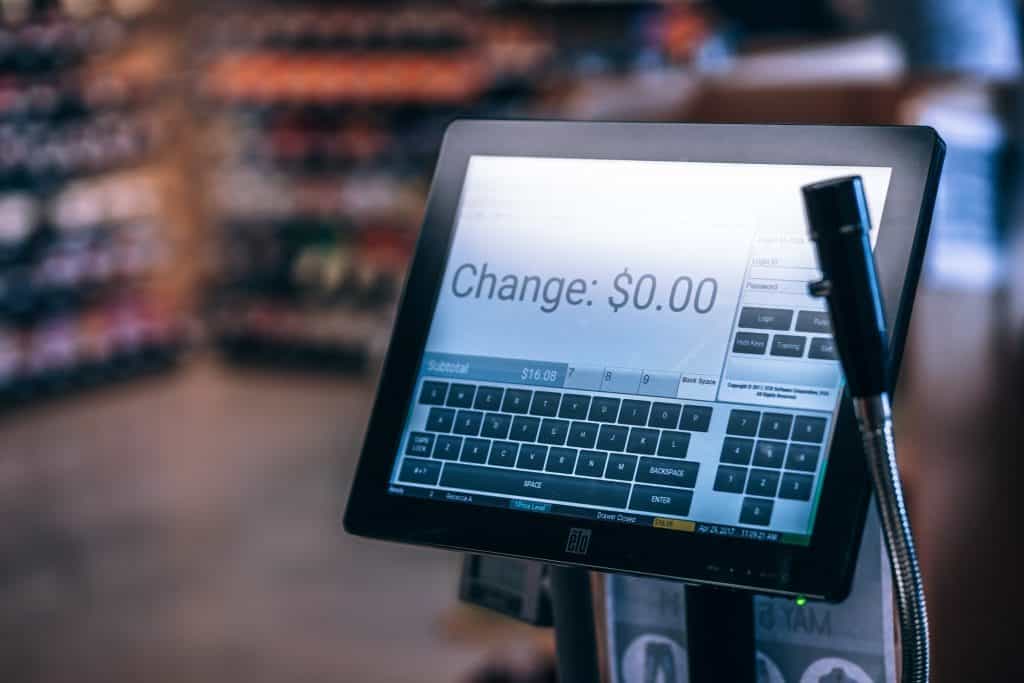 Online Point-of-Sale
The advantage of online POS is that you can use your own hardware. Hardware might be a PC or a tablet. The startup costs are minimal in this case. Online POS is most suitable for businesses that are low-volume and high-ticket-price.
Common users of online POS: small retailers, art galleries, salons, small cafes, pet groomers, consignment stores, high-ticket retailers
Self-Service Kiosk POS
Most kiosk POS systems are designed with a specific purpose and are considered as specialized solutions. Businesses may use such self-service kiosk as a complimentary service to help their customers purchase movie tickets or booking parking space.
Common users of kiosk POS: transportation passes, patient check-ins, grocers, ticket sales, parking, product look-up, human resources
Android POS, IvyPlex
We have developed an app for POS solutions named IvyPlex.
With Ivyplex, we can take orders to tables, takeaway or delivery, and instantly display the orders at Kitchen Display Systems (KDS) or print KOTs (Kitchen Order Tickets) in the kitchen, bar or wherever it needs to be produced. We can also easily handle variations in the ordered items and tables to orders, collect customer details and offer discounts or promotions that drive sales and revenue. IvyPlex also has options to split bills, merge bills and make payments via cash, credit/debit cards and mobile money.  Ivyplex POS system continues running even when the internet connection is down. Data is stored locally, and then automatically synced to the cloud as soon as the connection is online.
This Android POS app can handle operations in large food courts and bars, restaurants, hotels, coffee shops and ice cream parlours.
With the backend website, we can keep up to date by, stock level management, inventory management, and view real-time reports on daily sales and stocks. This Android Point of Sale system keeps a track on all your sales in real-time – so you can see which products are selling, the busiest time of the day, and the best performer among the staffs.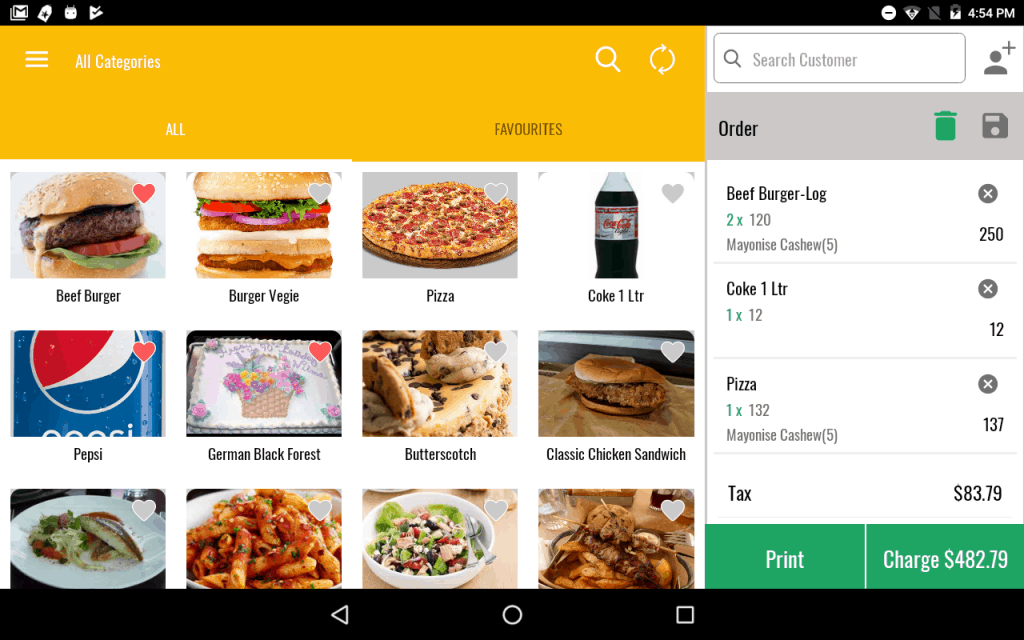 Ivyplex is a POS system which can be used at terminals and in tabs.
Advantages of Modern POS systems
Cloud-based POS systems, also referred to as Software-as-a-Service (SaaS) or web-based, are Web-hosted solutions that store data on remote servers and make information accessible online. Some of the advantages of such modern POS systems are
1. Integrated Systems
Restaurants etc mostly need integrated POS solutions that can manage everything from online ordering to generating financial reports. Such demands can only be fulfilled by full-featured cloud-based POS system that has the potential to support all components of a business.
Advanced SaaS systems also feature customer relationship management (CRM) for restaurants solutions that allow restaurateurs to record and use the history of customer data to personalize loyalty programs, online ordering, and email marketing.
2. Data Accessibility
SaaS POS systems store data in the cloud. The benefit is that you can access the data and make changes from anywhere with internet access.
The other advantage of SaaS POS systems is that the workforce can be managed more easily. The number of staffs needed to be deployed at a site can be reduced since registers, reports and inventory etc. can be accessed without visiting the site. It also enables real-time viewing of data which means the number of uncertainties in hand is less.
3. Frequent Updates
Legacy POPS systems are updated manually. Since manual updating involves extra labour, the cost of maintenance of legacy POS system is on the higher side. This forces businesses to upgrade POS software only once in a year at best.
SaaS POS systems are hosted centrally. This helps the provider to implement updates remotely with little disruption to the end-user. Cloud-based solutions get bug fixes and updates faster than legacy systems.
4. Cost Efficiency
Web-based POS systems are more affordable and require fewer upfront costs than their legacy counterparts. The less complex installation, remote maintenance, inexpensive hardware etc. have helped to bring the cost to an affordable range.
5. Innovative Hardware
Mobile technology has revolutionized worldwide commerce. Food and service industry is no exception. Mobile POS systems 0pen up possibilities for restaurants and nightclubs to modernize their service. Cloud-based POS systems are more advanced than legacy POS systems as they can support mobile devices to perform more than one task at the same time as sending orders tickets to the kitchen while storing customer information in the cloud.
Future of POS systems
Cloud-based POS systems provide countless advantages over traditional POS systems. An increasing number of retailers are switching to cloud-based mobile point of sale solutions (mPos). These systems are hosted on the internet and have the capability to store all kinds of data. Remote accessibility offered by cloud-based systems helps businesses by managing all their operations from anywhere, at any time. This type of POS software is great for getting instant software upgrades, In-depth data analytics, data consolidation, and it integrates easily with third-party applications.
1. Biometrics
Biometrics are in use for at least a decade now. With the use of biometrics, signing into your bank account and unlocking our phone has become more simple and safe. The retail industry has gone one step ahead by businesses deploying biometrics technology as a way for their employees to logging into the POS system and enable self check-outs for customers.
Biometrics, along with fingerprints, voice recognition, and retinal scans, is becoming increasingly popular as a way to verify identity and confirm transactions in a secure manner.
This advanced technology reduces theft as employees can use only those cash register, they are authorized to access. Any errors or unauthorized access can be traced, and the culprit can be easily punished.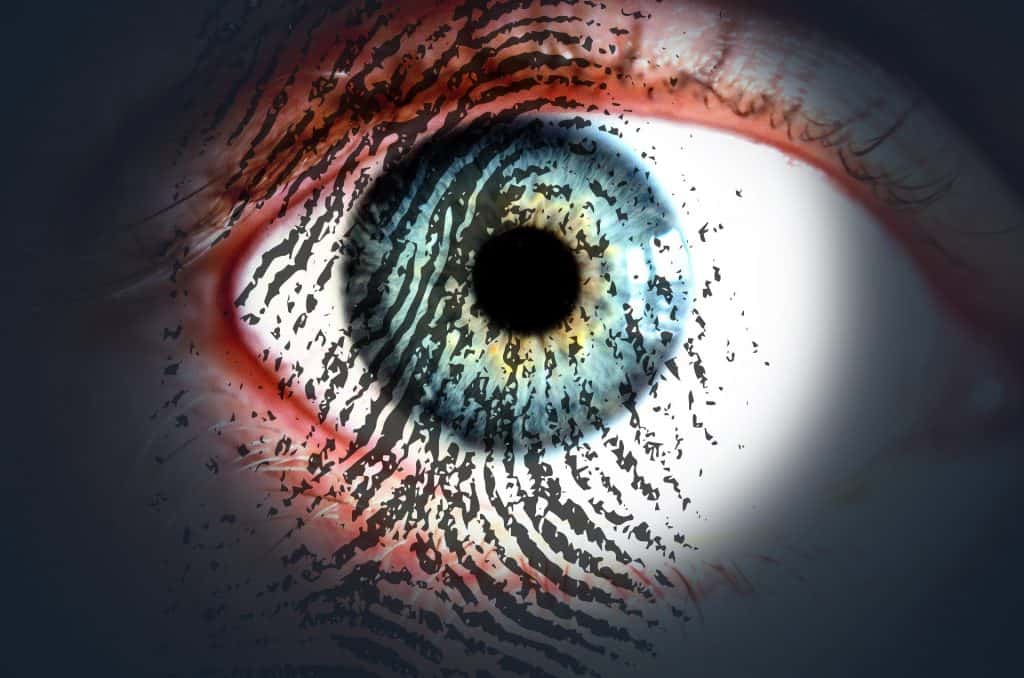 2. Employee Time Management and Payroll Reporting
Modern technology is a powerful tool for workforce management. Using the latest technologies, a business can easily identify the busiest hour of the day and deploy additional manpower if necessary. Similarly, labour costs can also be calculated at the backend, whenever needed. In this day and age, employees can clock in and out with a simple tap on a screen without the need for a punch clock. Payroll reporting is becoming increasingly automated as well.
3. Payment Security
The modern payment terminals have plenty of built-in security features. One of the biggest and most important features in recent years has been EMV card readers. EMV is the acronym for Europay, Mastercard, and Visa and enables safe and secure payments. EMV has become the worldwide standard for cards with computer chips.
The benefit of making payments using chips cards is that every transaction creates a unique transaction code, and these codes can be used to identify transaction/transaction during the event of fraud or theft.
Summary: Point of Sale System
A good POS system provides great information to a business owner. From daily sales volume to inventory information, all this data helps the business owner increase profits and reduce stress. With this information, a business owner receives many benefits including highly specialized intelligence. Along with processing customer transactions, modern POS systems help businesses to build a meaningful relationship with customers and ensure they are happy and loyal.
Nowadays, retail businesses integrate Android Point of Sale with the other technologies, including payment terminals, accounting software, employee scheduling tools, loyalty programs and expands their overall business and consumer relationship. One of the most liked features of POS system is that they help businesses to does away with the need for price tags. Each product will have a product code that is linked with a selling price so that by simply scanning the code, the cashier can help the customers to complete the purchase.
If you are in a search for a modern POS system for your business, check out IvyPlex, a cloud-enabled Android POS system designed and developed by AlignMinds.
Leave a reply
Your email address will not be published.