MODIFIED ON: July 27, 2023 / ALIGNMINDS TECHNOLOGIES / 0 COMMENTS
The Future of Product Engineering: Challenges and Opportunities
With each stride in technological progress, a world of boundless possibilities opens up, bringing forth new challenges and opportunities. According to recent statistics, the anticipated worth of the global product engineering market is set to exceed $2 trillion by 2032, driven by innovation and the relentless pursuit of excellence. From artificial intelligence revolutionizing design processes to the rise of sustainable manufacturing, this blog explores the exciting trends shaping the future landscape. 
Brace yourself for a captivating journey into the realm of possibilities where imagination meets engineering brilliance!
Definition of product engineering
Product engineering encompasses the comprehensive and strategic approach of designing, developing, and refining a product, from its initial concept to its eventual manufacturing. By integrating diverse disciplines such as design, engineering, and technology, product engineers collaborate synergistically to create innovative and commercially viable products. Their key focus areas include enhancing functionality, performance, quality, and user experience, all while navigating the challenges of cost and manufacturing feasibility.
Importance of product engineering in today's market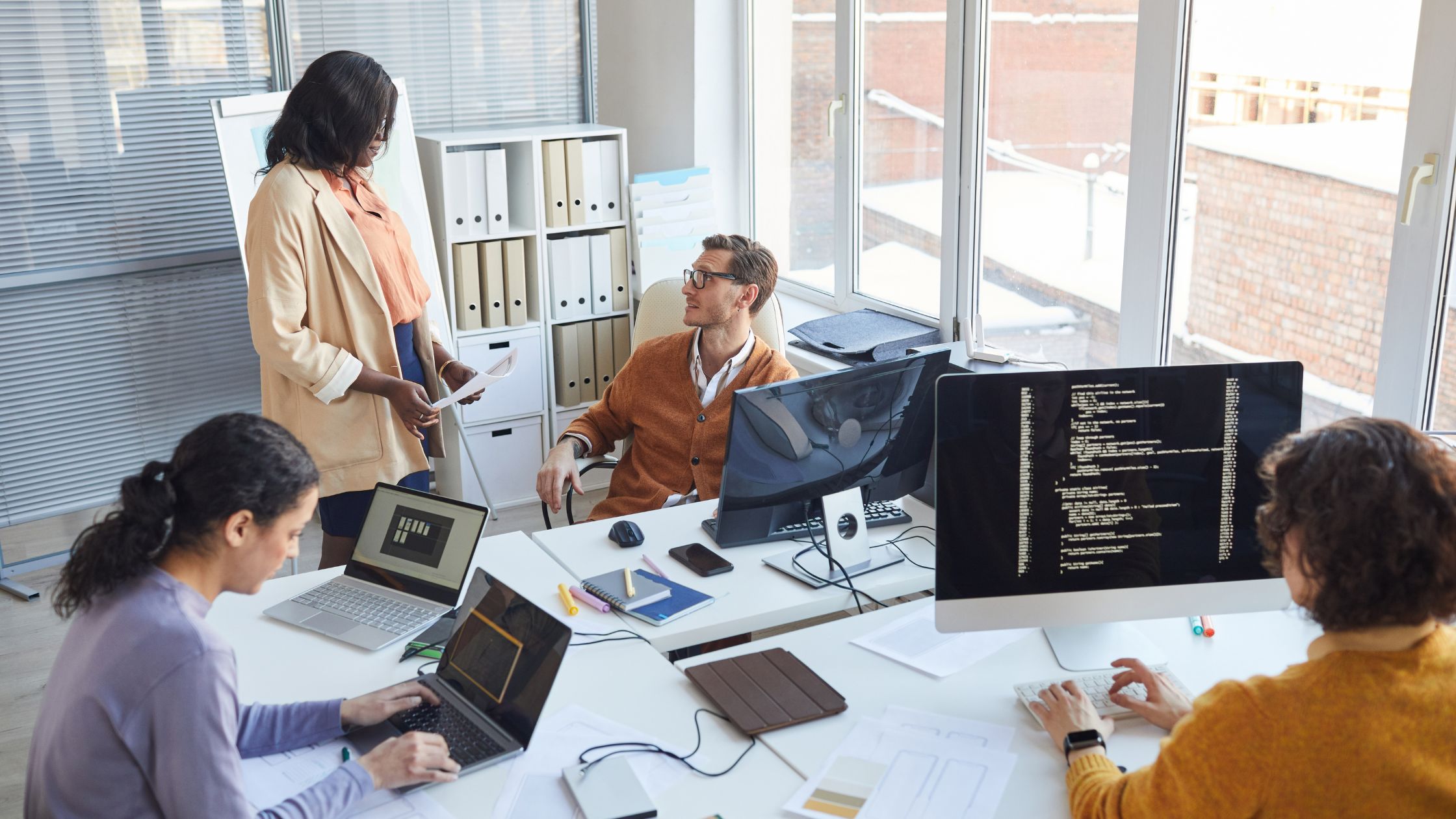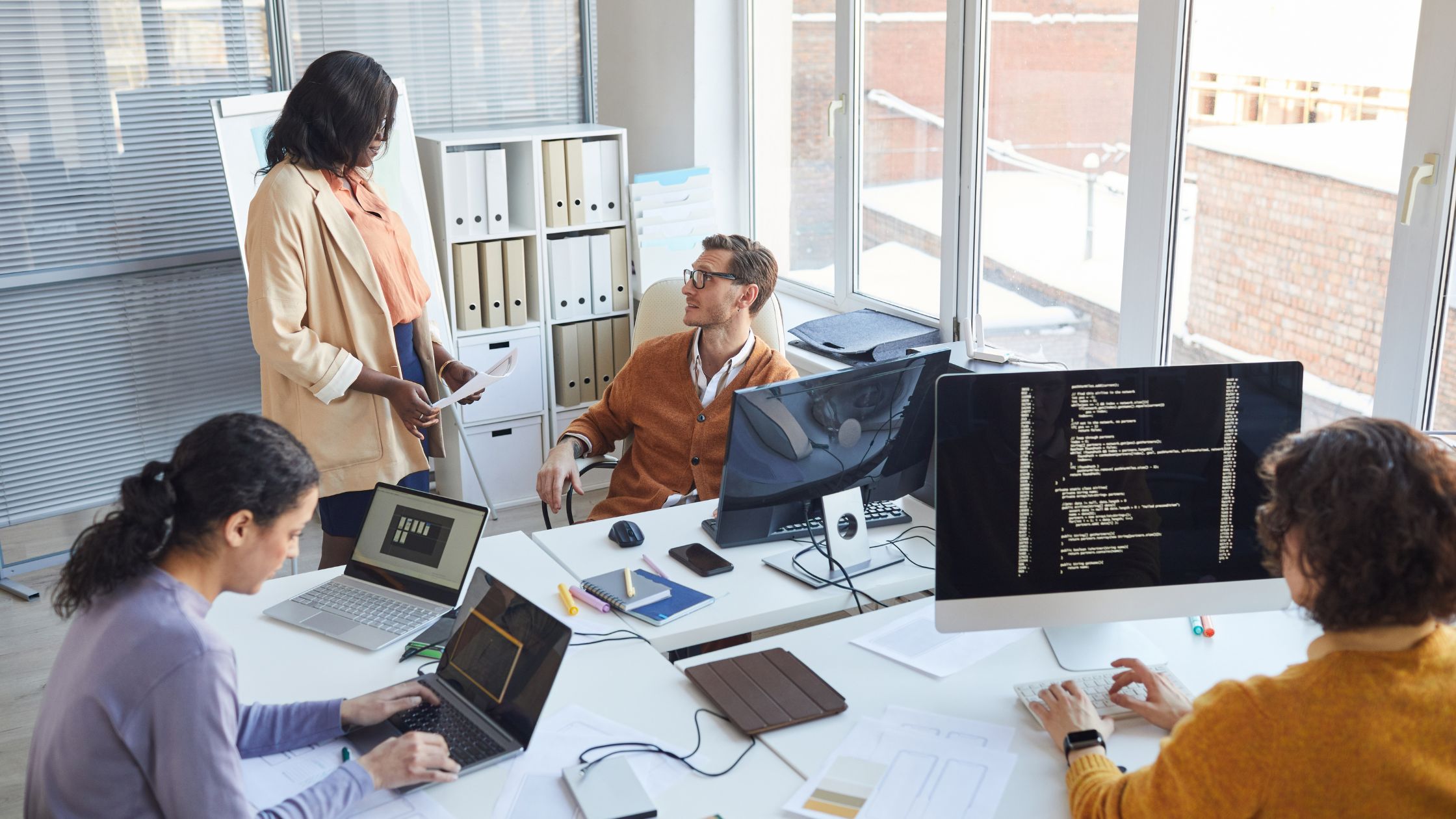 Today's market relies heavily on product engineering, which covers the critical stages of product ideation, construction, and optimization. Its ultimate goal is to ensure customer satisfaction and outshine competitors in the ever-evolving business environment. By leveraging technological advancements, product engineers create innovative solutions that enhance functionality, usability, and user experience. They ensure products are reliable, scalable, and cost-effective, fostering customer satisfaction and loyalty. 
Moreover, product engineering enables companies to adapt swiftly to changing market demands, reducing time-to-market and driving business growth. In a highly competitive landscape, investing in product engineering is paramount for organizations to succeed, differentiate themselves, and maintain a competitive edge.
Product Engineering Challenges
1.Rapid technological advancements and the need for continuous learning:The fast pace of technological advancements requires product engineers to constantly update their skills and knowledge to stay relevant and effectively contribute to product development.
2.Increasing complexity of products and systems:Modern products are becoming increasingly complex, incorporating advanced technologies, interconnected systems, and intricate designs. Product engineers face the challenge of managing and integrating these complex elements seamlessly.
3.Globalization and distributed teams:Product engineering teams are often geographically dispersed, collaborating across different time zones and cultural backgrounds. Overcoming communication barriers, coordinating efforts, and maintaining productivity in such distributed environments can be a significant challenge.
4.Time-to-market pressures and shorter product lifecycles:The quest for accelerated innovation and staying ahead in the market compels the necessity for minimizing time-to-market in software development Product engineers must cope with shorter product lifecycles, requiring efficient design, development, testing, and production processes.
5.Balancing cost, quality, and sustainability:Product engineers face the challenge of finding the right balance between cost-effectiveness, product quality, and sustainability. Meeting cost targets while ensuring high-quality products that minimize environmental impact requires careful decision-making and trade-offs.
6.Regulatory compliance and evolving standards:Product engineering involves navigating complex regulatory landscapes and staying up-to-date with evolving standards. Compliance with safety, quality, and industry-specific regulations poses challenges for engineers to ensure their products meet legal requirements and adhere to industry best practices.
Opportunities in Product Engineering
A. Integration of emerging technologies (e.g., AI, IoT, blockchain):The integration of emerging technologies such as artificial intelligence (AI), Internet of Things (IoT), and blockchain presents significant opportunities in product engineering. AI can enhance product capabilities through intelligent automation and predictive analytics. IoT enables the connection of devices and data exchange in application development, facilitating smart products and real-time monitoring. Blockchain technology provides secure and transparent transactional capabilities, ensuring trust and traceability in product supply chains.
B. Embracing a customer-centric approach and user experience design:Product engineering can greatly benefit from adopting a customer-centric approach and prioritizing user experience design. By understanding customer needs and preferences, products can be tailored to provide exceptional user experiences. User-centric design methodologies, such as user research, prototyping, and usability testing, can lead to intuitive interfaces, enhanced usability, and improved customer satisfaction.
C. Leveraging data analytics for better decision-making:Data analytics plays a vital role in product engineering by enabling better decision-making. Through the collection and analysis of data, organizations can gain valuable insights into customer behavior, market trends, and product performance. These insights can inform product development strategies, optimize features, and drive continuous improvement. Leveraging data analytics empowers businesses to make data-driven decisions and stay competitive in the market.
D. Collaborative and agile product development methodologies: Collaborative and agile product development methodologies offer immense opportunities for product engineering. By fostering cross-functional collaboration, teams can work together seamlessly, leveraging diverse expertise and perspectives. Agile methodologies, such as Scrum or Kanban, promote iterative development, rapid prototyping, and continuous feedback, resulting in faster time-to-market, increased flexibility, and improved adaptability to changing customer requirements.
E. Automation and robotics in manufacturing and assembly processes: Automation and robotics have revolutionized manufacturing and assembly processes, presenting significant opportunities for product engineering. Robotic systems can automate repetitive tasks, enhance precision, and increase production efficiency. Automated assembly lines can streamline manufacturing processes, reduce errors, and optimize resource utilization. Embracing automation and robotics in product engineering can lead to improved productivity, cost savings, and higher product quality.
F. Sustainable product engineering and eco-friendly practices: Sustainable product engineering and eco-friendly practices have become crucial in today's environmentally conscious world. By incorporating sustainability principles into product design, materials selection, and manufacturing processes, organizations can reduce their ecological footprint. This includes using renewable resources, minimizing waste generation, adopting energy-efficient technologies, and promoting product recyclability. Sustainable product engineering not only benefits the environment but also appeals to environmentally conscious consumers and can create a competitive advantage in the market.
Shaping the Future: How AlignMinds is Reshaping Product Engineering?
In an era of rapid technological advancement, the realm of product engineering is confronted with a multitude of hurdles and possibilities. As we traverse this dynamic terrain, it becomes clear that triumph relies on innovation, adaptability, and proficiency. Amidst this dynamic environment, AlignMinds emerges as the epitome of excellence. With its unwavering commitment to delivering cutting-edge solutions, AlignMinds has established itself as the leading product engineering company in India, Kenya, and the US
The future of product engineering and the revolution of industries across the globe are within reach, thanks to AlignMinds' ability to leverage talent, collaboration, and advanced technologies. With an exciting journey ahead, they are prepared to spearhead this transformative process.
Join us in overcoming challenges and seizing opportunities – together, let's engineer a transformative tomorrow!
Leave a reply
Your email address will not be published.