MODIFIED ON: November 29, 2022 / ALIGNMINDS TECHNOLOGIES / 0 COMMENTS
What is Multicloud Computing?
Around the globe, businesses are migrating to the cloud to reduce IT infrastructure costs. Cloud computing helps them to customize computing based on actual requirements and avoid any wasteful spending.
However, as the popularity of the cloud increased, the cost of cloud computing also increased. This happened mainly due to a small group of mega vendors dominating the public cloud markets. Due to monopoly, innovation became stagnated, and prices became no more competitive due to new entrants having no ability to enter the market. Businesses were forced to discover new opportunities for cost saving without compromising on quality.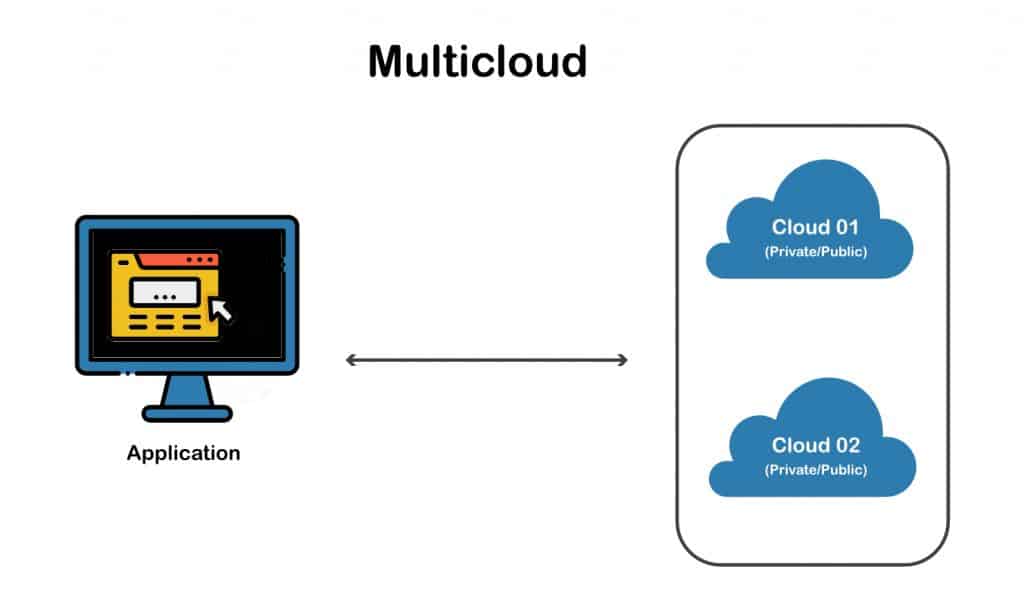 This unique situation led to the discovery of a new architecture called multicloud. Nowadays, this computing model has become the de facto standard among organizations.
According to a survey conducted by Flexera, 89% of organizations are following a multi-cloud strategy. Only 2% of organizations are still in a single private cloud. When it comes to the case of a single public cloud, the figure stands at 9%. These figures prove how fast the cloud computing market is evolving and how rapidly multicloud is becoming the new face of the industry.
What is multicloud? Definition and meaning
Multicloud is the use of cloud services from multiple cloud service providers like Amazon Web Services (AWS), IBM Cloud, Google Cloud Platform, and Microsoft Azure so that the organization will have more flexibility to optimize performance, control costs and leverage the best cloud technologies of the day.
In a multicloud model, an organization can use two or more private clouds, two or more public clouds or a combination of public, private and edge clouds to run their applications and distribute services. Such cloud computing models make use of open source, cloud-native technologies like Kubernetes that are supported by all public cloud providers. The model will also have a "central console" to monitor and manage workloads across multiple cloud platforms.
Multicloud architecture is mainly used for enterprise application development, compute infrastructure, data warehousing, artificial intelligence, machine learning, cloud storage and disaster recovery.
Multicloud vs Hybrid: Are they the same?
Even though both multicloud and hybrid clouds use more than one cloud platform for deployments, they differ due to the kinds of clouds used in the architecture.
There are mainly two kinds of cloud deployment: public and private.
In the public cloud computing model, computing resources and infrastructure are managed by a third-party vendor and shared with more than one user via the internet. Whereas, in a private cloud computing model, the computing resources and infrastructure is dedicated to only a single organisation/user. Usually, it's an organization that builds and maintains a private cloud themselves. However, they can also seek help from an external vendor to host a private cloud for them.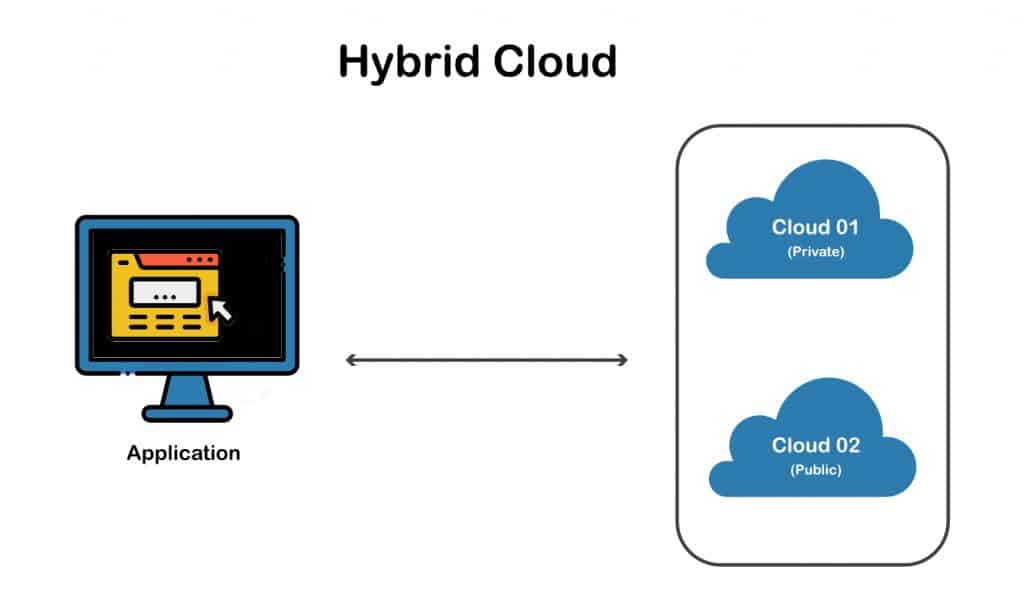 The difference between multicloud and hybrid cloud models depends on whether they are using private cloud, public cloud or a combination of both.
A hybrid cloud model makes use of two or more types of clouds. In other words, a computing model that makes use of private and public clouds for deployment is known as a hybrid cloud. In contrast, a multicloud model may utilize a combination of clouds that can be two or more private clouds, two or more public clouds or a combination of private and public clouds.
You need to consider various factors before deciding whether you need a multicloud or hybrid cloud strategy for your business.
Cost
Private clouds are costly to set up and maintain compared to public clouds. This is mainly because there are multiple beneficiaries participating in a public cloud model and the cost is shared among them all making it cheaper. Whereas in the case of the private cloud, all costs are borne by a single organization. So naturally, a multicloud model that utilizes several public clouds will be cheaper than a hybrid cloud model that utilizes private and public clouds.
Reliability
The Multicloud model is comparatively more reliable since the model makes use of multiple clouds to distribute the services. Even during peak times when the demand is high, the application will be up and running without any issues as the workload can be distributed to backup clouds or more resources can be allocated. On the other hand, a sudden rise in demand may overwhelm a hybrid cloud architecture since it will be consisting of at least one private cloud and private clouds are not easy to scale generally.
Security
The security element should be evaluated carefully when deciding between multicloud and hybrid cloud models.
Most of the multicloud and public cloud vendors have more resources at their disposal to fight security intrusion, data theft, privacy breach etc. They frequently release new patches to protect the data of the users.
However, if you have access to a private cloud or on-premises data centre that is best in terms of security and management, a hybrid cloud model will be a better choice for you.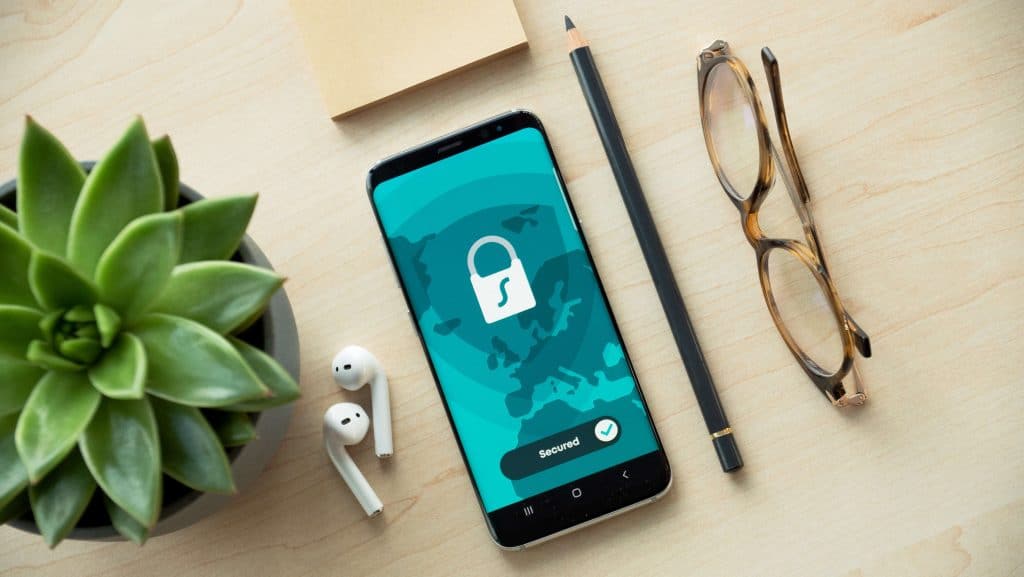 Resources
Most public cloud services are fully controlled by third-party vendors. This is an advantage for businesses that want to maintain a small team and avoid unwanted overhead.
On the other hand, an on-premises data centre requires a team of experts to set up, run, maintain and manage the infrastructure. Even if you approach an external vendor to host a private cloud for you, the price will be higher due to service, support and maintenance charges.
Scalability and dependency
Lack of scalability is one of the major issues haunting on-premises infrastructures. Growth will not be possible without upgrading the technologies on a regular basis. Such requirements demand more investments and maintaining a team of experts to manage the infrastructure is also needed. Migrating from legacy systems to the cloud also demands effort, investments and time.
On the other hand, a multicloud environment makes scaling easier for a business. Moreover, a business does not have to depend on a team or vendor in a multicloud environment as they can move to better alternatives without much hassle.
Performance
Public cloud servers can vastly boost application performance and user experience by integrating new computing methodologies like edge computing.
Other benefits of multicloud
Flexibility
The multicloud model provides businesses with an opportunity to choose cloud services from different vendors. An organization can choose cloud service providers based on a combination of price, performance, location, security, legal compliance etc.
Technology advantage
Multicloud enables businesses to have a technology edge over their competitors. Since a multicloud user is not dependent on a single vendor, the organization can move to a better environment that offers advanced technologies.
Reduced outages
In a multicloud environment, an outage on one cloud will not affect other clouds in the same environment. As a result, the application will run smoothly without any interruptions and the organization can ensure a better user experience.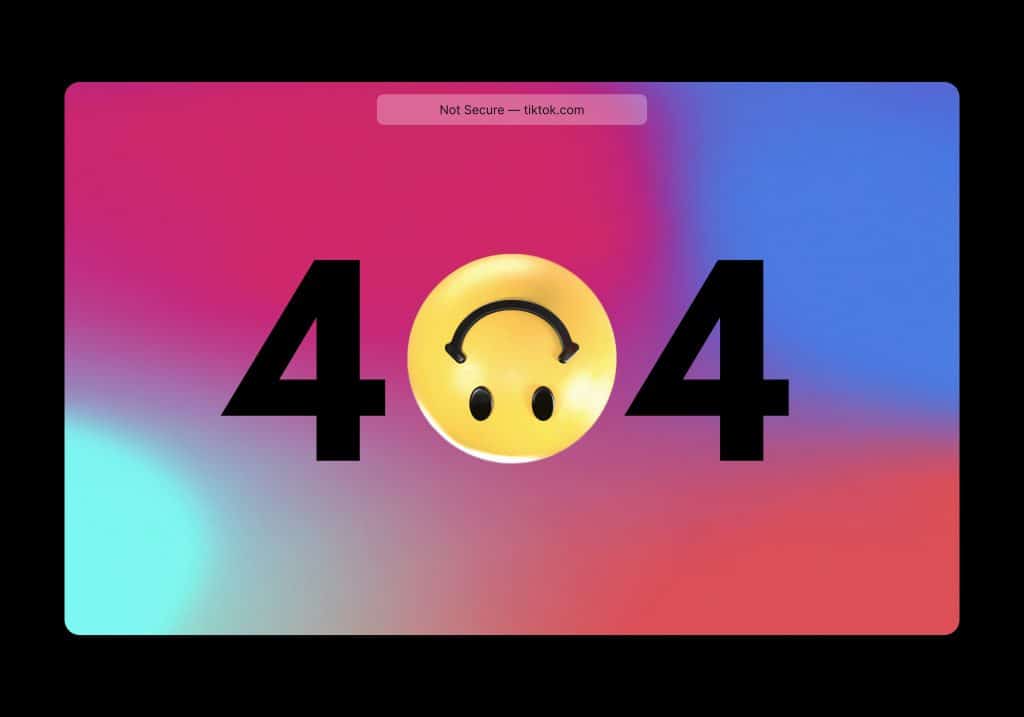 No more monopoly
With the introduction of multicloud, technology gatekeeping and industry monopoly in the IT sector have come to an end. It was a usual strategy followed by several vendors to charge a premium for their services because they were marketed as an "ecosystem" that is easy to use and well-integrated. This strategy is not effective anymore since businesses now have the option to combine services of different vendors and create their own "cloud ecosystem".
Even with all these advantages, the multicloud model may not be suitable for all businesses. It is mainly due to the challenges posed by it.
Multicloud: Challenges
Management
Since multicloud utilizes more than one cloud, integrating, monitoring and managing them may appear as a challenge to some businesses. The situation becomes more complex when the different vendors are following different processes, methodologies and technologies. Also, data and technology stacks being scattered across different clouds under different vendors may have their disadvantages too.
Latency
When different services are running on different clouds, there will be frequent interactions between clouds to fulfil user requests. This can introduce latency depending on how closely the services are integrated, the amount of data that needs to be transferred, the location of each cloud and the frequency of the interactions. Utilizations of technologies such as microservices and edge computing etc. can solve this issue to an extent.
Risk
When an application is using many software and hardware, it is offering more targets for a cyber-attack. A single vulnerability in any of these components can lead to the complete shutdown of the application and services and sensitive data may end up in unwanted hands. So, a strict security policy should be formulated before adopting a multicloud model.
Performance
Load balancing can become difficult when there are multiple clouds involved. So, a centralized console to monitor and manage resources across all clouds is very crucial in a multicloud environment.
Multicloud management
To utilize the full benefits of multicloud architecture, all the clouds involved must be integrated closely as if they were part of a single cloud. Therefore, a central console to monitor and manage resources and services across all clouds plays a vital role in a multicloud architecture. With the help of the central console, an organization can
Maintain uniform and consistent security across all clouds.
Ensure a universal application of compliance policies.
Ensure consistency across every stage of the application life cycle (Development, staging, testing, deployment, production etc.)
Monitor events and logs from different service components using a single interface.
Configure consistent response to all events.
Implement version control effectively and efficiently.
Keeping the above points in mind, you can choose a cloud management tool or multicloud management platform that
Helps you monitor and control any cloud resource including IaaS, PaaS, SaaS, data storage, networking or deployment resources.
Offers analytical capabilities with the advantages of Artificial Intelligence (AI) and Machine Learning (ML). AI and ML can be used to streamline operations (E.g., AIOps), add elasticity to resource scaling and perform automatic responses to various events.
Integrate well with DevOps workflows.
Helps you implement consistent and universal security and compliance policies.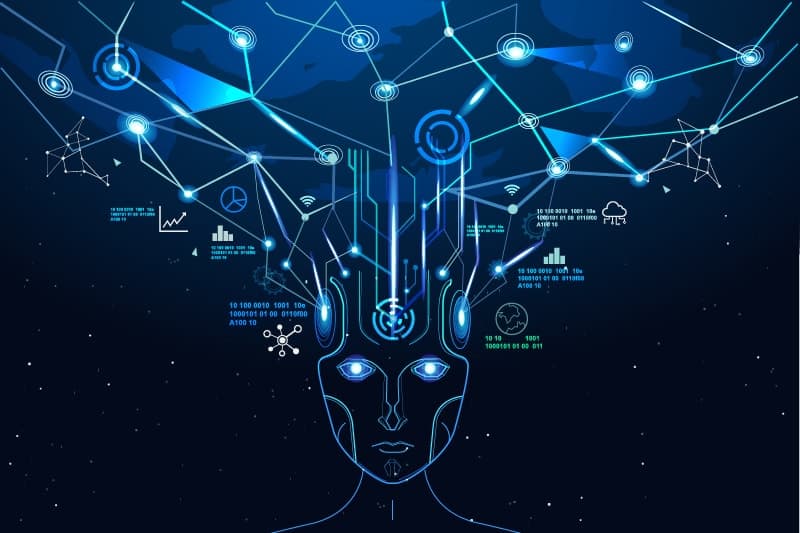 Artificial Intelligence and Machine learning can be used in multicloud computing to optimize resource usage and to have better analytics. (Image credit: iqlect.com)
Examples of multicloud management platform
VMware
VMware offers you the vRealize Suite, a central management console, to monitor and control the availability of resources and their utilizations irrespective of what deployment platform you use. vRealize already offers different modules to help you manage resource catalogues, policies, self-service deployment and CI/CD for DevOps organizations. And the number of modules it offers is increasing day by day. For example, in 2018, VMware acquired CloudHealth which can help you with cost management and optimization. It recently acquired SaltStack, an infrastructure automation platform.
VMware stack can run on AWS natively and Azure and GCP via CloudSimple. The VMware Tanzu Kubernetes already works well with AWS. It will start supporting Azure and Oracle cloud very soon.
HyperGrid
HyperGrid is a new kid on the block. It is widely recognized as an "intelligent cloud management platform" due to its full range of capabilities that extend to proactive budget monitoring and reporting, security control, audit readiness, continuous compliance and migration and disaster recovery planning. Gartner considers HyperGrid a "Visionary" in the field. IBM, the US Navy, Synopsys, Henry Schein etc. are a few well-known names in their customer list.
HyperGrid Supports AWS, Microsoft Azure, Google Cloud and VMware.
Scalr
Scalr boasts itself as the only CMP (Cloud Management Platform) designed for enterprise scale. It enables enterprises to incorporate standardization to resource usage and have better cost control. Another advantage of Scalr is that it allows enterprises to choose cloud platforms that meet their actual needs rather than being restricted to using only the features offered by a specific vendor(s). Scalr helps organizations to avoid vendor lock-ins. Recognizing Scalr's commitment to multicloud philosophy, Gartner named it a leader in the industry.
Samsung, Gannett, Sephora, the FDA, NASA JPL, Xerox, etc. are a few well-known names in their customer list.
Here are a few features that are offered by Scalr
A single central console to monitor cloud usage.
Option to incorporate conditional security and compliance
Role-based access control.
Smooth integration with various IT and DevOps tools.
Customized provisioning portals.
Morpheus
Morpheus aims to integrate CloudOps with DevOps. It offers a variety of multicloud management tools to link development, IT operations and business processes.
Morpheus offers AI-based reporting tools to optimize cloud costs. It also provides role-based access so that the organization can have better governance of the environment. The self-service tools help with faster provisioning and deployment. And in fact, Morpheus claims that its users can set up and run a multicloud environment in less than one hour. It also supports more than 20 cloud platforms.
McDonald's, BlackRock, AstraZeneca, Penn State etc. are a few well-known names in their customer list.
Conclusion
By Adopting a multicloud model organizations can now have the freedom to use the best possible cloud for each workload. It helps them to avoid unwanted overhead, improve performance, reliability and security and have a technological advantage over their competitors.
Looking for a multicloud solution for your next project? Contact us now!
Leave a reply
Your email address will not be published.