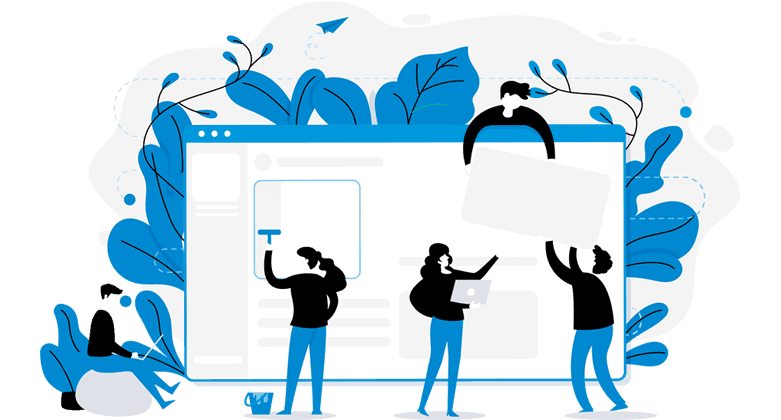 Agile Teams. Frictionless Delivery Model. Remote Collaboration Excellence.
Our Process Life-Cycle
Our well designed product development process that helps businesses speed time-to-market and disrupt industries and expectations.

Non-Disclosure Agreement
Non-Disclosure Agreement
Our first step is to protect the confidentiality of your idea. We will ensure your IP is 100% protected.

Product Consultation
Product Consultation
Consultation is all about connecting the dots. We will establish the goals and objectives, understand the audience, research the competition and out together a development roadmap.

Analysis and Design
Analysis and Design
This phase begin with defining use cases and capturing detailed functional requirements. Then we will prioritize the requirements and organize them into delivery milestones and work on user experience and system designs.

Rapid Iterative Development
Rapid Iterative Development
Our build-test-rebuild process often starts first with a high fidelity prototype, to avoid misinterpretation between design and development. The customer feedback will be consistently invited during this phase.
Support & Maintenance
Support & Maintenance
Here we will monitor, refine, fix and update the elements to ensure a seamless and bug-free working of the software we built.

Growth Hacking
Growth Hacking
We will help you achieve the goal of acquiring as many real active users as possible within a stipulated time frame through seamless integration, localization and personalization.
Customer
On-Boarding Process
Tell us
about your project