MODIFIED ON: November 28, 2022 / ALIGNMINDS TECHNOLOGIES / 0 COMMENTS
Why Hire Offshore Software Development Company and Outsource App Development?
The software development industry has seen a lot of changes in the last decade. It is predicted to continue changing at an exponential rate, with technologies like AI and IoT becoming more prevalent. As software becomes more complex, the need for highly skilled developers will grow exponentially. Even though there are many skilled developers out there today, it's still difficult to find qualified candidates that have all the skills needed to fill these positions.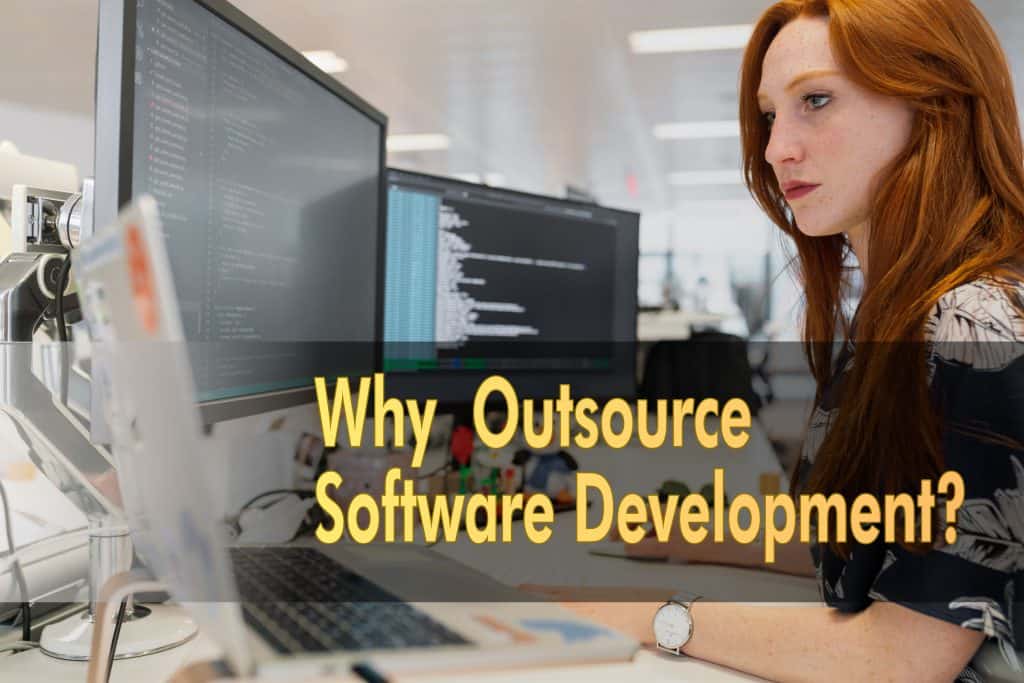 Software development in 2021
The markets for IoT, data, telecom services and system integration grow to $520 billion in 2021, almost double the spent in 2017. The IT sector is recovering in the post-pandemic period and will return to the growth trend line soon with an estimated 5% CAGR. The employment of software developers is expected to improve 21% between 2018 and 2028.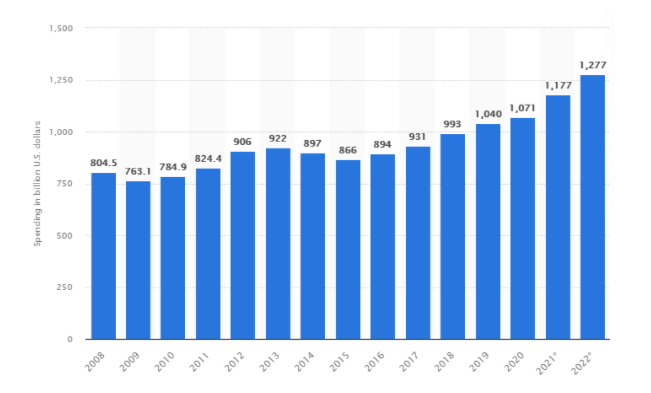 (Information Technology (IT) services spending forecast worldwide from 2008 to 2022. Source: Statista)
Software development continues to be a critical component of any company's ability to compete on a global scale, as new technologies continue to transform the way we work and live. The advancement and innovation of technologies such as cloud computing, mobile applications, and artificial intelligence have contributed greatly to the growth of these industries over time.
Software development outsourcing trends
Software outsourcing services help organizations to get software developers they can afford and depend on for high-quality results. It also helps them to be more competitive in the marketplace by leveraging expertise from other parts of the world where labor costs are cheaper than they would be at home.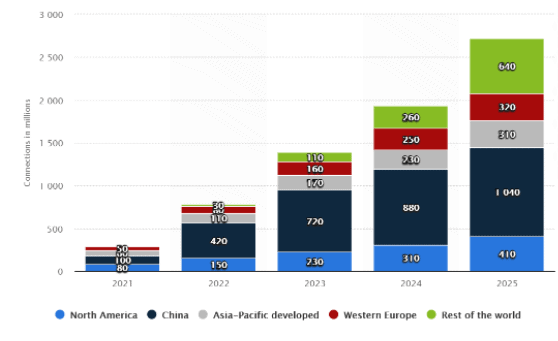 (Recent IT outsourcing trends. Source: Statista)
Almost 60% of companies believe software outsourcing services allow them to completely focus on their core business programs. Outsource app development is the popular IT function in 2021. One among two technology companies is doing application development outsourcing because of its immense benefits.
What are outsourcing and offshore software development company?
Outsourcing and offshore software development are terms that have been popular in the business world for years. An offshore software development company provides outsourced services to businesses. Outsourcing is when a company hires outside talent or programmers located overseas (typically in countries like India and China) to complete their projects or tasks rather than hiring employees internally. This may not only save money on salaries but it also provides access to specialists that might not otherwise be available locally or even regionally.
Software outsourcing services and offshore software development companies are excellent choices when you need help developing an app or website that is too complex for your current staff or budget. You can also use them if you're running short on time and need a project done quickly without compromising quality.
Benefits of hiring an offshore software development company
Small businesses are always looking for ways to save money without sacrificing quality, and hiring offshore software developers is an effective way to do just that. Outsource app development can help companies cut costs in excess of 50% when compared with on-premise development teams.
The best part about it is there's no need for your company to relocate overseas or send employees abroad – you'll have the same access to the team as if they were an in-house group! Software outsourcing services provide a number of benefits including cost savings, high productivity rates, 24/7 customer service availability, reduced risk due to geographical distance from key business operations, increased innovation potential due to cultural diversity within the project team.
Cost savings
In the modern business world, companies are looking for ways to cut expenses and increase productivity. In fact, a recent survey states that 62% of CFOs plan to outsource IT services in order to save on costs. An outsource mobile app development company is a cost-effective way to hire the best talent without breaking the bank.
Hiring offshore software development companies can help you save up to 50% or more on labor costs, as compared with hiring in-house teams. As the offshore software development industry continues to grow, it will become more important for companies to cultivate their offshore relationships as they look for ways to reduce IT costs, improve quality of service, and increase agility in decision-making.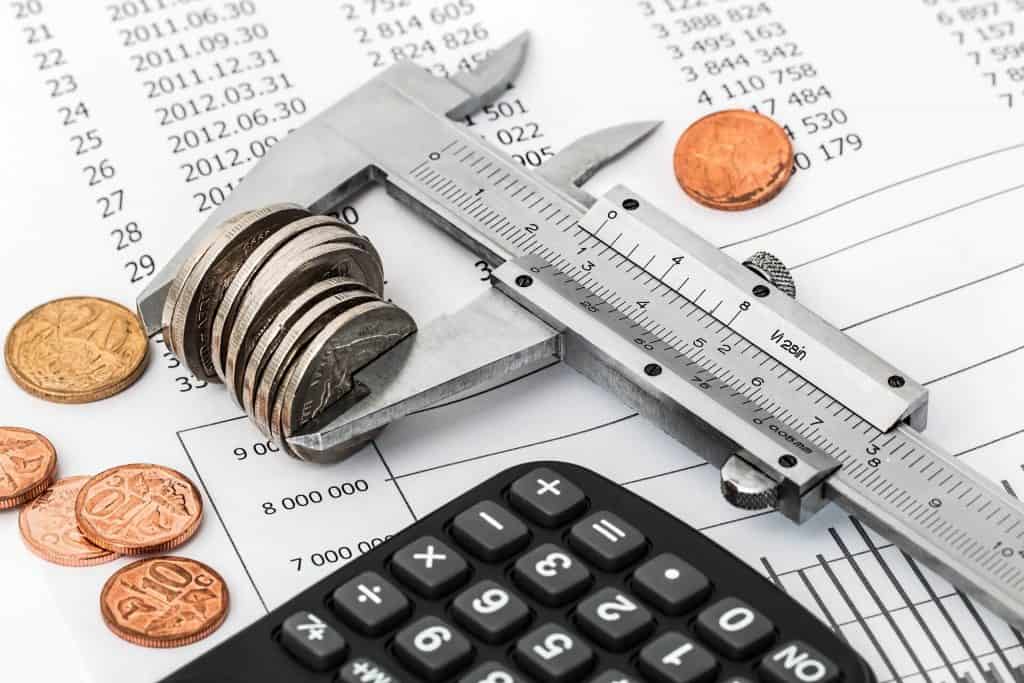 High productivity
The offshore organizations hire expert developers who are great at work. They have experience working on small to large-scale projects, so they are able to provide their best work; no matter the size of the project you assign to them. Outsource mobile app development companies improve productivity by utilizing the latest technologies to create software applications that are innovative and user-friendly.
Round-the-clock business operation
With the current state of business and society, it's important to have a 24/7 support system with people who can cover your needs at any time. Since there are more developers from different geographical areas, the business will remain operational all the time. This enables the timely completion of the app development process.
Stay focused on core business function
Offshore software development is a form of software outsourcing service that enables companies to stay focused on their core business functions. It allows businesses to free up their resources so they can focus on innovating or expanding their current product offerings instead of being stuck by maintenance tasks.
A dedicated outsource app development team is a great way to scale your business as per the requirements. Since these professionals come with experience from different industries such as IT or engineering they know all about making sure their clients' needs continue being met no matter where they may be located across the globe.
Improved security
Outsource app development and software development improves security by allowing the software development team to work remotely. This allows for a more secure environment, as company secrets and data are not shared with the offshore business partner. Additionally, offshore teams typically have fewer employees than on-site teams which decreases the risk of sabotage.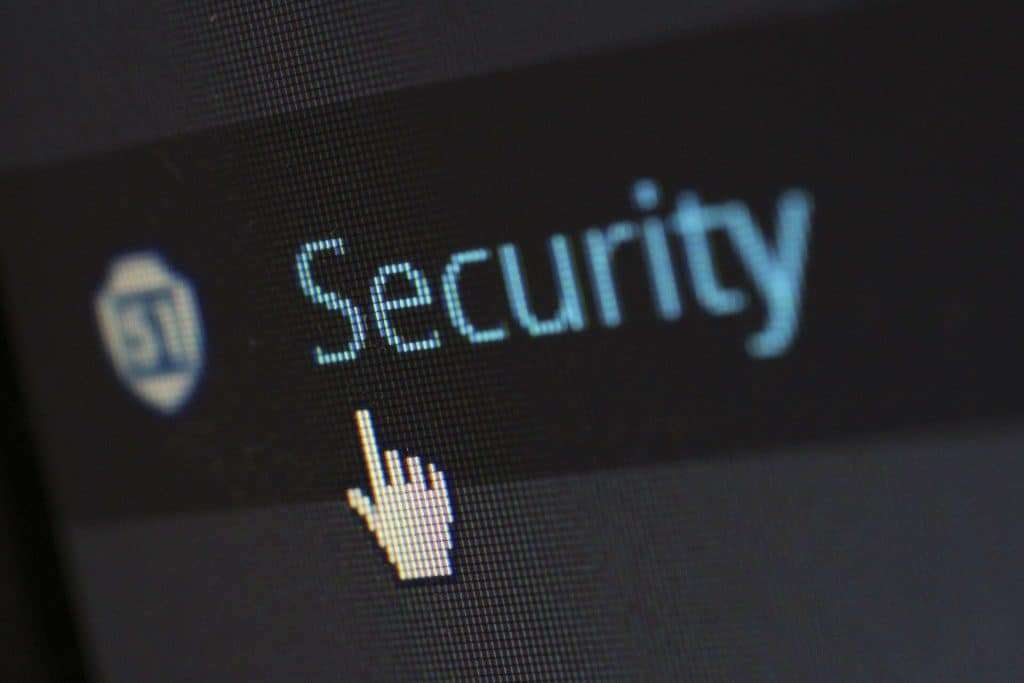 Access to the newest technologies
The offshore software development companies specialize in creating high-quality, cutting-edge programs that address your needs. They use their time wisely by learning new skills and improving existing ones to create something perfect for you as soon as possible! The small business owner can now finally afford all these technologies at an affordable cost.
Offshore software development service providers of dedicated specialists can help you get better results. A software outsourcing service provider brings new insights to the work, improving your overall product development lifecycle with their knowledge in a range from engineering through design and production.
Reducing liabilities and improving opportunities
Offshore software development services are a reliable way to reduce business liabilities and take on more important projects. The offshore development team has a dedicated team that works on one particular project instead of working with multiple projects. This means they can ensure high-quality service and fewer errors, which is something you want from your business partner!
Cost comparison of hiring offshore development services
Offshore employees are always less expensive than onshore ones if you're a business based in any of the developed countries. Businesses located in Europe or North America find it lucrative to hire virtual workers for outsource app development projects paying like $30 per hour but those who choose to do their work through an experienced local developer may end up spending upwards of $100K annually!
In 2021, the virtual work ecosystem will be a reality for businesses. It's important to consider that this decision should not be taken lightly as it can have consequences on your budget and timeline in hiring an offshore employee or onshore recruit – so make sure you're ready before diving right into these types of recruitment methods!
The best countries to outsource software development
Software development outsourcing is now a major global industry, with countries such as India and China becoming centers for outsourcing app development. Many companies outsource to save money but there are other advantages as well. The best countries to outsource software development will depend on the needs of the company and the budget.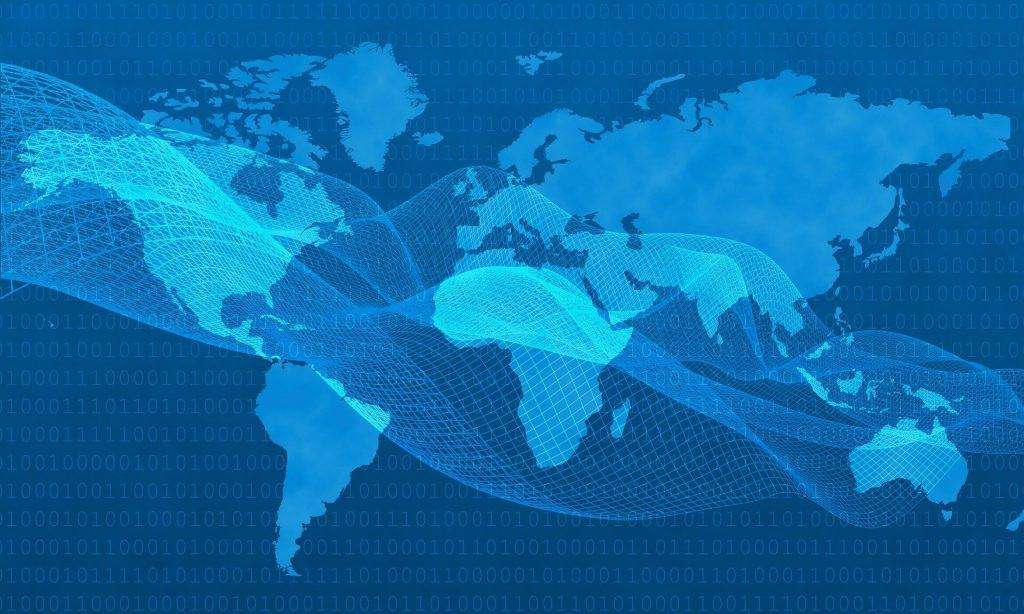 You should also consider whether or not the country is a good fit for your business and if it will be easy to work with their team remotely.
India
India offers affordable talent with a high level of education and English proficiency, making it easy to find employees who are both qualified and capable of communicating effectively with clients from all over the world. India has lower rates than others, ranging from $15 to 30 per hour. This is an attractive option for many businesses who want to outsource their work but are not able or willing enough themselves with the project management aspect of things possible in India which includes quality assurance as well!
China
The number of app development jobs outsourced in China alone has increased by over 50% since 2017. Other reasons include lower rates for labor and better-qualified employees with a stronger work ethic.
Russia
With its abundance of skilled labor and low production costs, Russia is an ideal country for outsourcing software development services.
Ukraine
Ukraine is home to many skilled programmers who enjoy lower living expenses than their Western counterparts and can work more hours per day due to fewer time constraints on weekends and holidays.
Choosing an outsourcing partner for web and mobile app development
Finding the right software outsourcing service partners to outsource app development can be a daunting and often costly process. These tips will help you find the perfect fit for your business.
Do online research
Take your time to evaluate offshore software development companies carefully by checking out their website, reviews, testimonials, and portfolios. Look at their website and see if they have a page dedicated solely to describing this aspect of doing business with them. It is important to make sure they work in a field that matches your industry or the scope of your project.
B2B directories and listings
B2B directories provide an excellent way to find the perfect vendor for your company's needs. These directories are a valuable resource for finding offshore software development companies that can offer the services you need at an affordable price. They offer detailed information about each vendor, including testimonials and reviews from other companies that have hired them before. You can search by industry or by location, which is great if you need someone close by.
Check out the portfolio
Look at projects that are similar to yours and see if they have experience working with other companies like yours. If their work looks good then it's worth asking them for more information about what they can offer you.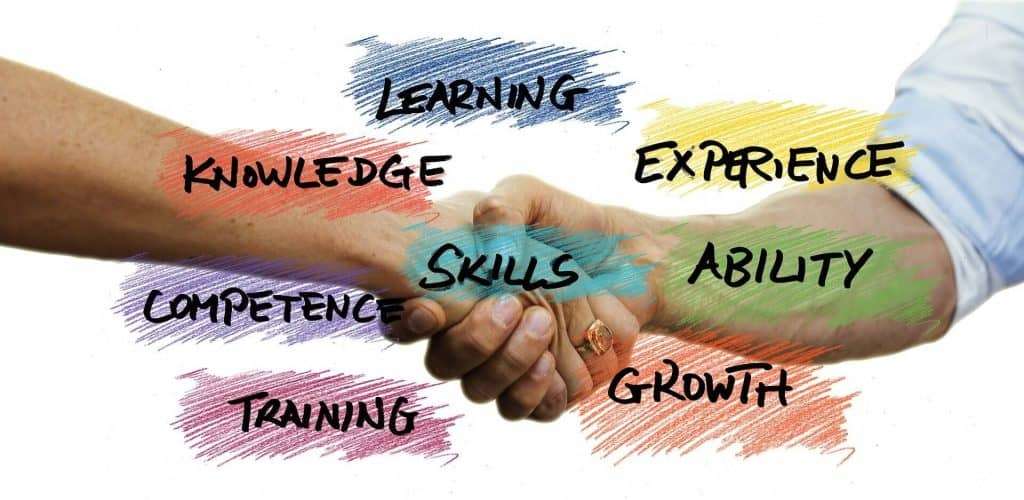 Get references
References are a great way to get an idea about the organization and culture within any given company. They can provide insights on what services you will be working with, how communication is handled between partners or clients of those companies and all sorts of really valuable points that might otherwise take some time to find. Ask about recent clients who have had similar needs as you so that you can get feedback from people who have actually used this service before.
Review contracts
Never sign anything without reviewing it thoroughly first with an attorney or other trusted advisor. Be wary of any contract that has terms that are not clear or states something you do not agree with. This could lead to problems down the road when things go wrong between the parties involved in the project.
Explore the case studies
Case studies show how the selected outsourcing partners have handled various challenges they met when developing customer products and solutions. They mention which technologies were used, tools that helped them test out their applications for smooth running in order to create outstanding user experiences.
Things to consider when hiring outsourcing software development companies
There are a lot of options when it comes to hiring offshore software development companies. It can be overwhelming and difficult to figure out who is the best fit for your needs. There are some factors that you should consider before making a decision on which company to hire. It includes the type of services they offer, their pricing structure, experience level, and how quickly they can complete the job.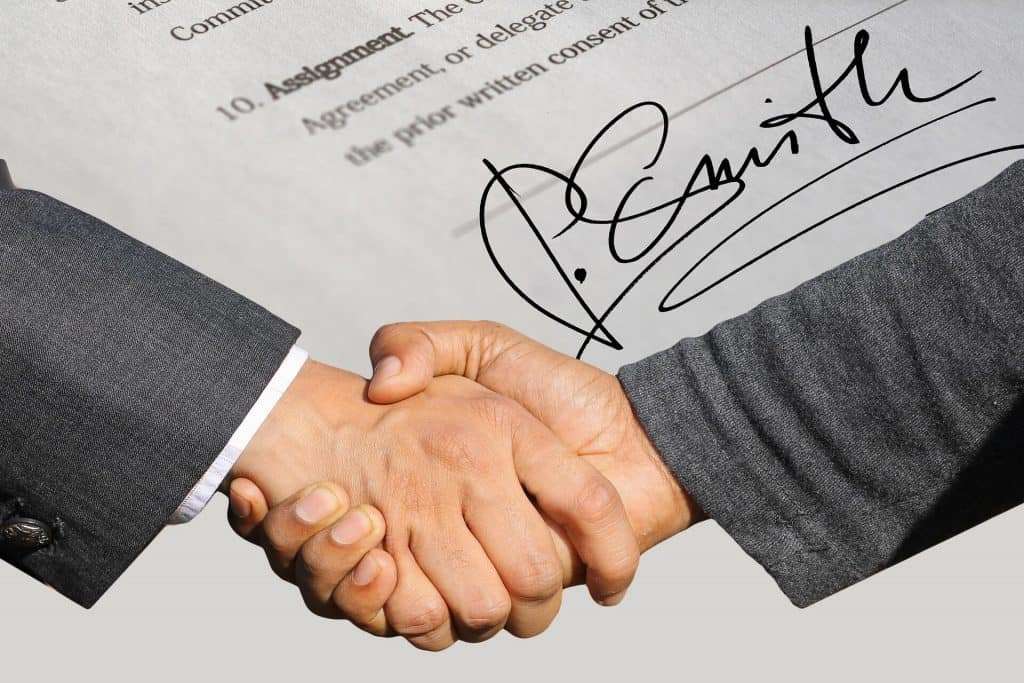 Another thing you need to look at before hiring an outsourcing software development company is their history as well as their customer reviews. These two factors can make or break your decision in terms of how good they might be for your business. Hiring an offshore software development company can make the business process easier.
Final note
Hiring an offshore software development company will save you time and money. Whether your business needs a mobile app or website, it can be costly to hire local developers with the best skills for all of these different tasks. An offshore team is capable of developing any type of application that suits your budget and timeline.
Choosing to work with an offshore company for your app development needs may be the best decision you ever made. With so many benefits, it's hard to find a downside. You can get more done in less time and at a lower cost than if you did everything yourself or hired someone locally.
Are you looking for an offshore development company for your next project? Contact us now!
Leave a reply
Your email address will not be published.